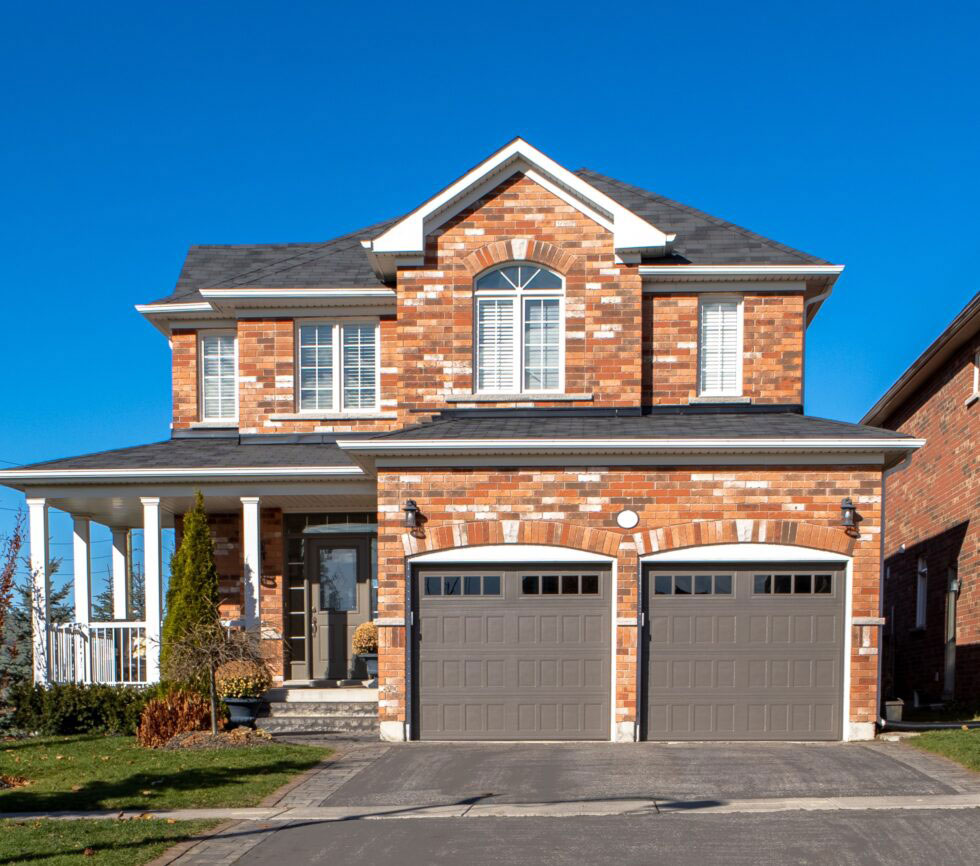 Are you ready to move into a new home but can't find the perfect place for lack of options? Is the next best thing building the perfect home for yourself? Homes today are only on the market for an average of 18 days with about four offers on the table according to the NAR Realtor®️ Confidence Index Survey from March 2021.
We are here to give you some more information on the differences between buying a home and building a home in today's market so you can make an educated and informed decision on what is the best choice for you and your needs. Honestly in today's market, building and buying are about the same price but the processes are different. There are also different options of new builds. You can choose to build a tract home or a custom home.
A Tract home is a home built on a plot of land that will be turned into a development community. These homes are pre-designed and, you are given the option to choose which layout you prefer. The builder buys materials in bulk so the construction costs are cheaper.
A Custom home requires you to hire your own builder to create plans that are 100% designed by you and your needs on the land you purchased. Custom homes are much more expensive.
In 2019, the average cost to build a home was around $296,652. Since then, a lot of things have changed. The pandemic caused the price of labor and materials to skyrocket, but that hasn't stopped people from breaking ground on new construction. With the inventory so low, over 19% of people have decided to build their perfect home instead of waiting for something to come along on the market in the next few months.
Tract Home Pros & Cons list
Pros:
Customization: Building your own home means you get to personalize sections of your new home. Choosing all the personal details that fit your lifestyle ensures that you get exactly what you want out of your new home.
Little to no competition: Since the real estate market is so uncertain right now, competition to find the best home and the lowest price is tough. New developments are popping up all over the place, meaning a lot of options on where to build.
Low Maintenance: New homes are built to meet all current building codes and have up to date technology, this means less repairs or maintenance issues in the first couple of years of living there.
Low Energy cost: New homes come with new appliances that have more efficient energy systems meaning less energy bills.
New build homes appreciates while it is being built, so you are left with some built-in equity.
Cons:
Longer wait time: The average time it takes for new construction is anywhere from 6 to12 months depending on the amount of customization you chose and the availability of supplies.
Noise and Mud: Building in a new construction neighborhood means being surrounded by construction. Loud machines and dirt everywhere.
It is harder to negotiate price. There is not a lot of wiggle room with closing costs and purchase price with a builder, unless you have a real estate agent with you to get creative with negotiations.
Interest rates can be higher for construction loans and delays can be burdensome on your budget.
And don't forget about the HOA fees (Homeowners Association fees).
You can learn more about an HOA by reading Prime Realty's HOA blog.
Once you have made an informed decision about whether you should build or buy, where do you begin?
The best way to start the home building process is to discuss it with an experienced real estate agent. You can hire a buyer's agent at no cost to you. They are there to be your advocate every step of the way. Agents understand the process and the language of new construction. They do the homework for you and their process can really help. Agents can help set clear expectations for the home building process, they can help estimate a timeline and help you decided when it is time to sell your current home and where they should live during the construction process if their home sells faster than their new home is ready. Having an agent in your corner is always the right choice!
Read Prime's blog, "What to Look for in A Real Estate Agent," here.
Resources:
NAR Realtor Confidence Index NAHB 2020 Cost of Constructing a Home Report
Is it Cheaper to Build or Buy a Home? – Bankrate