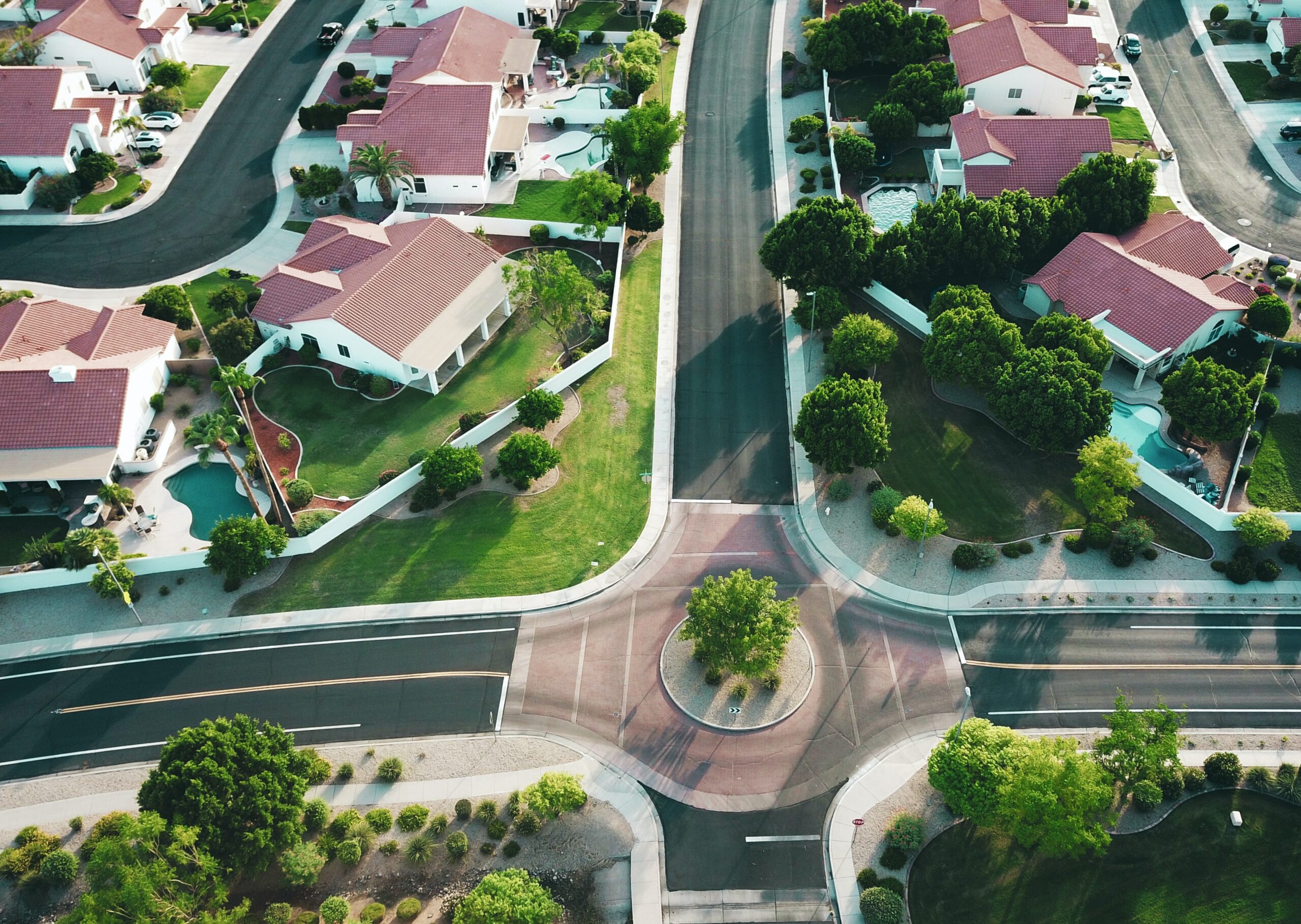 Looking to move? Let's talk about the HOA. Many people are surprised to learn what an HOA is, either because they've never heard of it or because of what the association actually entails. Homeowner's Association, or HOA, is the legal entity that enforces and approves rules for the townhouse, condominium, or home owner's residents. The association can be unfavorable to some because they believe they should have full reign on how they utilize their property, but for some, they believe complying to the association's rules retains the value of their property. 
The regulations are displayed on what's called the Declaration of Covenants, Conditions and Restrictions, also known as the CC&Rs, and the residents must comply to the declaration. Violating any rules will results in fines, and sometimes litigation if the violation is not resolved. Before you move into a neighborhood, you will be made aware whether or not an HOA exists. So, we want to provide you with the pros and cons of living in a residence involving an HOA. 
Pros of Living in a Community With an HOA
The upside to living in an HOA-governed community can be sectioned into 
t
hree 
parts. 
The property's value is protected by the association's rules. Typically, an HOA advises property 

maintenance

 regulations like ensuring the residents cut their grass

 or replace their damaged mailbox

. Neighbors a

lso don't have to worry about their neighbor utilizing their driveway like it were a flea market with 

remnants 

that look like junk

.

 Any complaint you may have about your neighbor can be taken up to the HOA and they will address the resident 

by mail 

on behalf of the community. The HOA acts as the buffer

 which lessens the chance of neighbors having a dispute

, resulting in hostility

.

 

An HOA will charge dues but it's in the community's best interest. Th

e money aggregated from the residents ensures that the common areas 

are properly maintained. These areas include the community pool, walking areas, playground, dog parks, clubhouse, etc.

 

This practice keeps the community's property reputable and does not affect the value negatively. 

 

An HOA can ensure that the community scenery and grounds remain clean and safe. Your n

eighbors will not be able to display their trashcan in front of their house

. This will keep the air clean and the grounds clean from

 scavenging

 

pests.

 

The HOA will also regulate that the trashcans remain on the driveway instead of the pavement, and that the trashcans be stowed promptly

 after the 

garbage

 is collected.

 
Cons

 

of Living in a Community With an HOA
The downside to living in an HOA-governed community can be sectioned into three parts.
If you're someone that is free-spirited, and doesn't like being advised what to do 

with 

your property, then an HOA may be a deal breaker. The CC&Rs can 

limit what you may feel to be your property's potential. 

 

The monthly dues collected 

by the HOA can be steep and may not always feel worth the cost. 

A quick Google search will show you that the dues depend on how affluent the neighborhood

 is, but

 

t

he price could range anywhere f

rom $300 monthly to $1000. 

If you're someone who rather invest that money back into your property, an HOA may not be favorable to you.

 

The HOA cannot control how you decide to improve the interior of your home, but they do have the right to approve or deny any requests associated with exterior improvements. 

Paperwork must be filed should you want to add a deck, pool, 

or any exterior addition and will be reviewed by the HOA. Ultimately, they have the final say. 

 
All in all, the decision is ultimately yours. This article should act as your starting point. Research experiences others have had in relation to an HOA. That way, you can learn from firsthand accounts, positive or negative, and decide which direction you want to go in from there. 
Prime Realty is Eager to Assist the Upstate of South Carolina
Are you looking to buy or sell in the Upstate of South Carolina (in locations like Greenville, Simpsonville, Taylors, and more)? Then list your home with Prime Realty. We can deliver Prime Results in Prime Time.
As a boutique firm, we pride ourselves on delivering that personal touch for you. Not only will our dedicated agents make you their #1 priority, but we can also provide services that will accelerate the sale and help you find the right home in the right community. Learn more on our 'About' page or visit our inventory site that is in sync with the MLS, which means as soon as a listing enters the market it will be featured on our Live Greenville site.