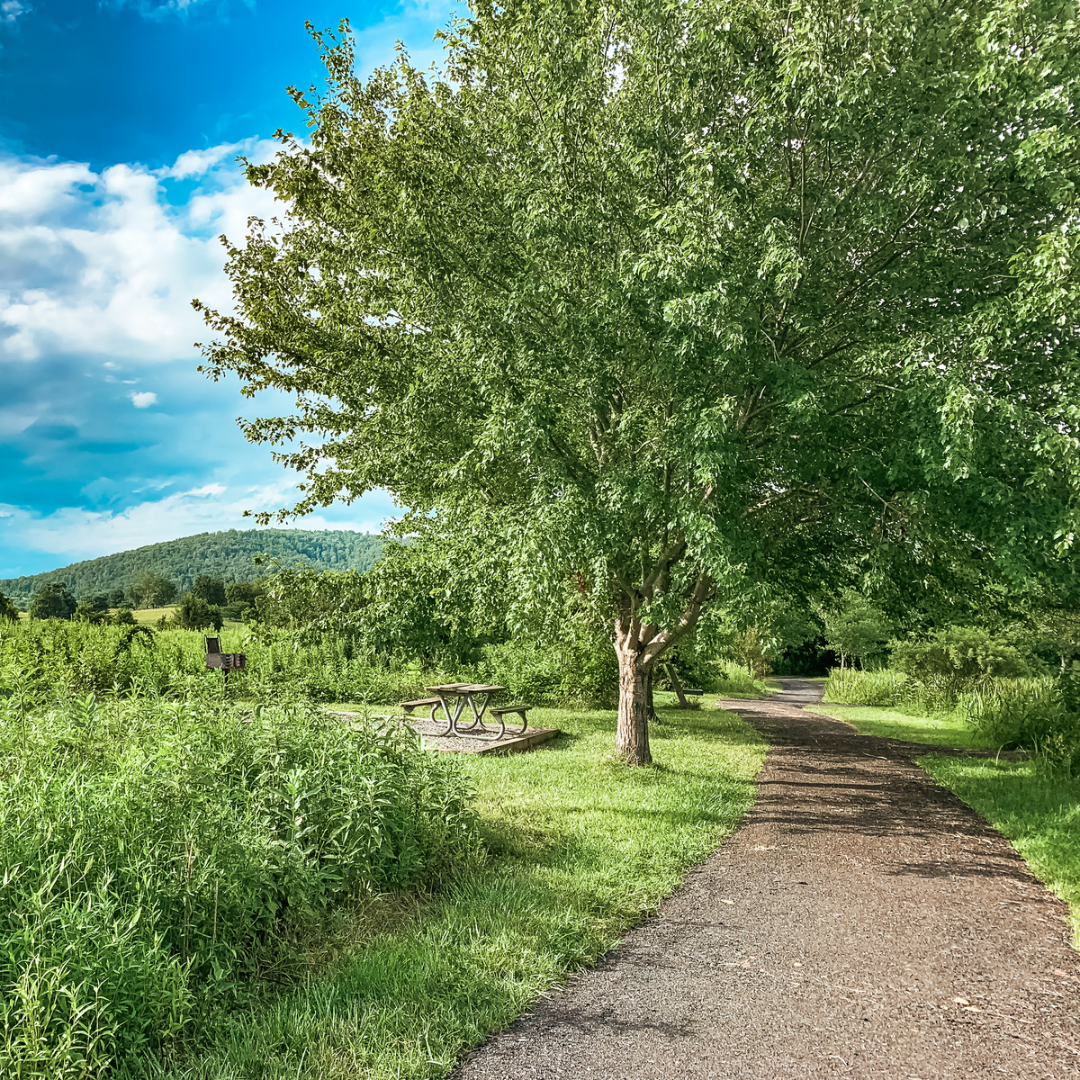 South Carolina is filled with many hidden gems, and the state parks classify as such.
If you're from South Carolina, chances are you have visited or at least have heard of the beautiful state parks of South Carolina. The warmer seasons are approaching and what better way to enjoy the outdoor weather than experiencing what each state park has to offer. Continue reading to learn the prospects of each park so you can best prepare for a family or solo trip! 
Chimney Rock State Park
First on our list, let's start with Chimney Rock State Park. Known for housing the state's second tallest waterfall, Hickory Nut Falls, this park is only one hour from Greenville. Once you begin your hike, the journey to the 404-foot-tall waterfall is one mile. There are several hiking trails, including the 500-step incline. Not up to taking on the challenge? There's an elevator ride up the same incline for those that rather take a relaxing route. 
Paris Mountain State Park
Second on the list is Paris Mountain State Park. With 1,540 acres of parkland, this state park includes 15 miles of hiking and biking trails, 39 paved campsites, six picnic shelters for socially distant gatherings, and five trailside camping sites around the North Lake Trail Loop. This park was built by the Civilian Conservation Corps during the 1930's. The Civilian Conservation Corps was a voluntary relief program for those that were unemployed during the Great Depression. Fun fact: Paris Mountain is a monadnock which is a mountain that rises from otherwise flat land. This park is close to Greenville which makes a fantastic daytrip. 
Jones Gap State Park
Next on the list is a park that houses the first sate-owned fish hatchery, Jones Gap State Park. A fish hatchery is a place for artificial breeding. Today, it is an exhibit for visitors. There are 18 wilderness country campsites, and over 60 miles of hiking trails with various levels of difficulty. Among the 13 acres of the park is the Middle Saluda River, available for fishing and streams through the park. 
Table Rock State Park
Another park built by the Conservations Corps is Table Rock State Park. The greatest feature of the park is in its name, Table Rock. There are 94 campsites for tent or RV camping, four picnic shelters, and a swimming hole with a high dive that's open in the Summer. There are two park lakes, the Pinnacle Lake and Lake Oolenoy amounting to 103 acres of the total 3,083 acres of the park.  
Oconee State Park
Next on the list is the Oconee State Park. Avid hikers and runners may gravitate to this park for the Foothills Trail that spans 77 miles long. The park grounds hold 139 campsites with water and electrical services, 15 rustic tent sites, four picnic shelters, and 19 historic cabins. This is another state park built by the Cvilian Conservations Corps on 1,165 acres of land. We can assure you that the kids will gravitate towards the swimming hole with a high dive and be safe since lifeguards are on duty. Plus, there's an 18-hole mini carpet golf course located near the campground. What more entertainment could you ask for? 
Croft State Park
A historic state park worth mentioning is Croft State Park. What used to be a WWII Army training camp now holds several recreational activities like biking, hiking, camping, fishing, and equestrian riding. For the avid equestrian, this park has over 20 miles of equestrian trails and houses equestrian events. Of the 7,054 acres of land, there are three picnic shelters, 50 campsites for tent and RV camping, over 20 miles of biking trails, and almost three miles of hiking trails. Lastly, Lake Craig spans 165 acres and is perfect for fishing. Paddling is also an advantage of the lake. 
Devils Fork State Park
Thinking about a week retreat? Devils Fork State Park has 20 lakeside villas with 2 and 3 units making it the ideal park to bring your boat since there are three boat ramps to the lake. Interested in more of a weekend retreat? There are over 80 campsites suitable for RV or tent camping among the 7,565 acres of Lake Jocassee. Save this trip for a three-day weekend since it's a little over an hour outside of Greenville. 
Lake Hartwell State Park
There's a high chance you have heard of the popular Lake Hartwell State Park. Georgia's 56,000-acre Lake Hartwell surrounds the state park. This state park is suitable for the people that enjoy recreational activities like playing basketball and fishing. The state park has a basketball court and a 140-foot fish pier along with two boat ramps. This park has an impressive number of paved campsites suited for tent and RV camping at a total of 115. Aside from those campsites are 13 walk-in tent sites, two camper cabins, one picnic shelter, and a 75-mile nature trail. 
Saddlers Creek State Park
Next on the list is a state park located in Anderson county, Sadlers Creek State Park. The state park consists of 395 acres and is connected to Lake Hartwell. Perfect for the avid fisher, this park has a 100-foot fishing pier and two boat ramps with private boat access to Lake Hartwell. Along with that are two picnic shelters and one lakeside pavilion that fits a large sum of people, perfect for accounting extra space due to social distancing. Lastly, there are 52 campsites for RV and tent camping, and 14 campsites only for tent camping along with biking and walking trails totaling to six miles. 
Piedmont's Kings Mountain State Park
Last but not least is Piedmont's Kings Mountain State Park. This park is another accomplishment made by the Civilian Conservation Corps. Among 6,885 acres of land, there are plenty of attractions for the avid outdoor adventurer. There are five picnic shelters, two park lakes, Lake Crawford and Lake York, perfect for fishing and paddling, over 20 miles of hiking trails, 30 miles of equestrian trails, and the infamous Ridgeline Trail that connects three parks and two states. Not only are there over 125 campsites for tent and RV camping and tent only camping, but there are also 15 equestrian campsites. 
Hopefully this article gives you all the information you need to plan your perfect trip. Remember, there are more parks than listed here, either in or surrounding the state of South Carolina. Click on the park name to be directed to Google directions and happy planning!