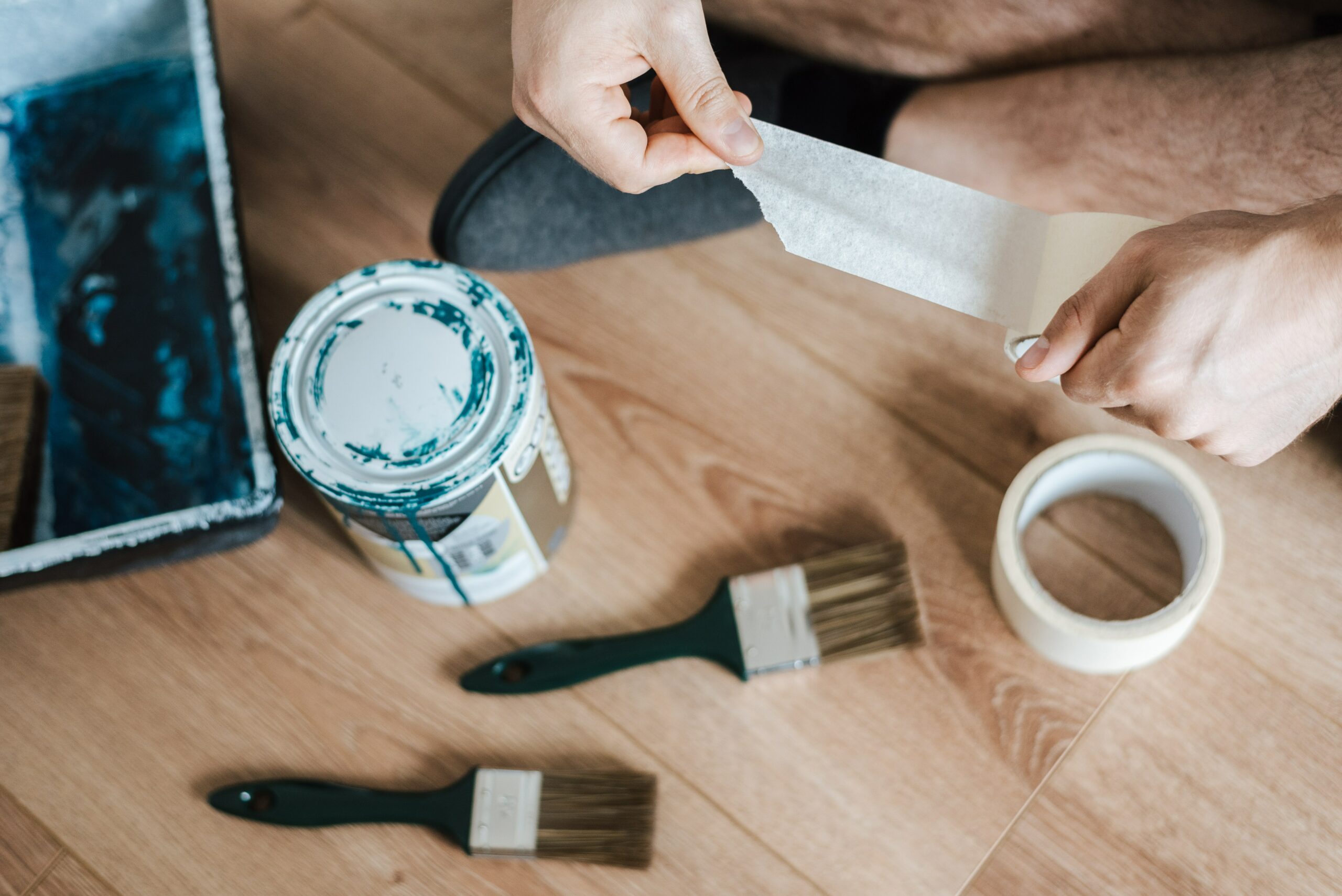 Becoming a homeowner entails taking on many responsibilities in terms of safety and maintenance. That's why Prime Realty has compiled important aspects of home maintenance and how to navigate common household obstacles in this list.
Exterior Cleaning – Cleaning the outside of your house is considered to be a seasonal chore. You can rent a pressure washer to remove dirt and grime from the exterior of the house, instantly making it look brand new! Bonus points for power washing the driveway and sidewalks too!
Maintaining Floors – It is important to keep your floors in good condition, especially if you are planning to sell your home in the future. You can maintain hardwood floors by sweeping daily, using furniture pads, and immediately cleaning up spills. For tile floors, avoid using sponge mops since they can make your floors harder to clean by pushing residue into the grout lines. Instead of letting your floors air-dry after mopping, it's better to use a lint-free cloth to dry your floors faster. When it comes to caring for carpet, be sure to vacuum your carpeted floors at least once per week. In addition to vacuuming regularly, it is also a good idea to hire a professional carpet cleaner at least once a year.
Roof Maintenance – Though most shingles are meant to last up to multiple decades, it is generally recommended that you inspect your roof twice per year. If you avoid pressure washing your roof and keep the gutters unclogged, you can get the most out of your shingles. If you have an attic, it is important to make sure that it is ventilated well to prevent excessive moisture from compromising the support of the roof.
Smoke and Carbon Monoxide Detectors – According to the National Fire Protection Association, you should change the batteries of your smoke detectors every six months. You should also test the smoke detectors on a monthly basis and change the detectors themselves every ten years. The same routine goes for carbon monoxide detectors, except those detectors should be replaced every five years.
HVAC Maintenance – To ensure the air quality of your HVAC systems, be sure to replace your air filters every 90 days to keep the systems free of debris and dirt. You should have a professional inspect and service your HVAC systems at least once a year to keep them clean and running smoothly.
Testing for Mold – Mold can be a serious problem in a home, so it is always a good idea to keep an eye out for it. If you suspect that you have indoor mold, you can use an at-home test (which can be purchased at your local hardware store), or have a local professional inspect your home. Besides the mold being visible, some signs to detect mold are an unusual earthy smell in your house, peeling or warping of material (on walls, floors, or ceilings), and continuous allergic reactions while inside the house like coughing, watery eyes, and nasal congestion.
Termite Inspection – Termites can cause detrimental damage to a home and cost thousands of dollars in repair. Damage by termites is typically not covered by homeowner's insurance, so it is crucial to be aware of early signs of termite damage so that you can take precautionary action. Termites, like most pests, often leave evidence of their presence in the form of droppings on walls, discarded wings at windows or doors, or even dead termites hidden in low-traffic areas. Structural symptoms of these pests include swollen wall or floor panels and hollow wood. If you notice any of these signs within your home, it's a good idea to contact your local pest control professional as soon as possible.
Leak Detection – Every house has a plumbing leak every once in a while, and water damage can be very costly when a leak goes undetected for a certain amount of time. If you have noticed an unusually high water bill or if there are significantly greener patches on your lawn, your home may have a leak. Besides investigating individual appliances, another way to stay on top of this potential issue is to install leak detectors near vulnerable appliances especially, such as older water heaters and exterior pipes.
The potential hardware issues that you could face as a homeowner may sound daunting, but knowledge is power. Knowing how to maintain your home and staying aware of the symptoms that may result in costly issues is the first step to being a good homeowner. If you are a new homeowner or someone who is planning to buy a home, we hope to have informed you on some essential maintenance and safety tips. Otherwise, we at Prime Realty hope this article serves as a reminder how important it is to care for your home.