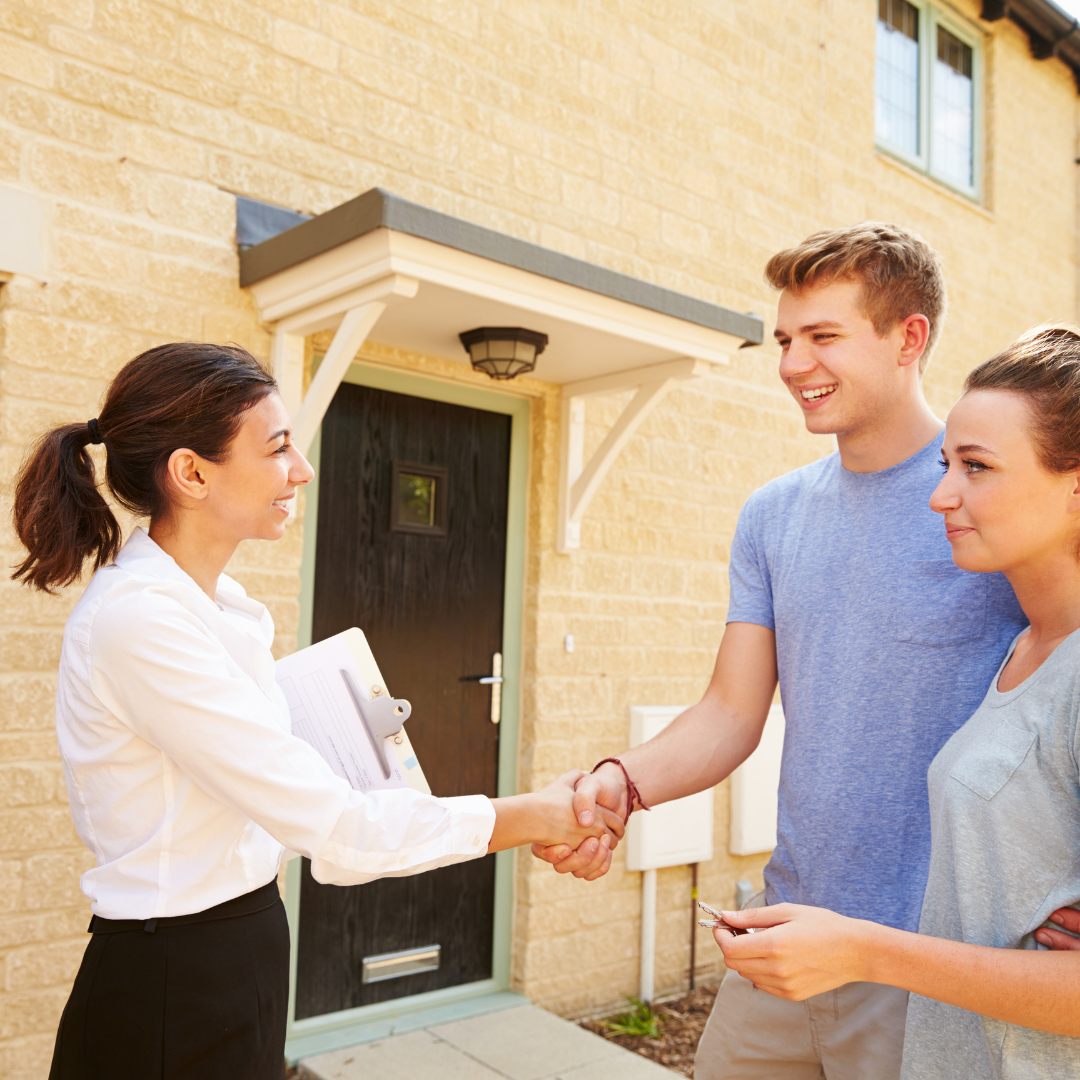 Are you ready to sell your home? We know it's a daunting task! If you are ready to start thinking about selling your home, we have created a detailed checklist for sellers of the basic steps you should take to ensure your home is in the right condition to sell easy and fast.
Use an experienced Realtor®️
Using an experienced Realtor®️ is extremely important. Real estate agents are trained to ensure you have everything perfect to sell your home. They understand the market, basic pricing strategies, and can creatively market your home to sell as quickly as possible. How do you find the perfect agent? Ask your friends, family, and co-workers who they have worked with. Recommendations are the best way to find someone who will be a good fit for you. You can browse their social media platforms and learn more about what is important to them, what they value, and the other listings they have already sold.
Do your research on pricing
Using a Realtor®️ is the best way to know exactly how to price your home. Using market data to support the price range that fits the immediate area around your home is an important step. If a home in your neighborhood was sold recently, you can look up its information on the MLS and see how much it sold for to use that has a base point for your home.
Use professional services
There are usually a few things you need done before you can show your home. It is important not to try DIY projects that could potentially bring the value of your home down. Hiring painters, cleaners, and contractors is a good investment to prep your home to sell. Also, hiring a professional real estate photographer is very important. These photographers can do virtual tours, video walk throughs, drone shots, and know how to feature your home in the best light possible.
Prep your home for showing
 Curb appeal is very important when wanting to show your home. Freshen up your plants, put wreaths on your door, update your floor mats, chair cushions, etc. The outside of your home is the first impression a buyer will get of your home, and you only get one chance so make it count.
Freshen up the interior. Painting, cleaning, decluttering, and minimizing furniture helps the buyers see their own lifestyle work in their home.
Lighten up your home. Take down drapes, clean the windows, increase the wattage in your light bulbs, and let the sunshine in! The brighter your home is, the more sellable it will be.
Half-empty closets can go a long way. Everyone is looking for optimal storage opportunities so show yours off! Over cluttered closets can look smaller than they are but keeping them half empty and organized will make them look much larger.
Have a plan for showings
Showing your home can be a very stressful time. The first three to four days your home is on the market, you can expect an overwhelming number of buyers wanting to look. Be prepared for this by planning a small vacation (pets included), or a day trip to stay out of the way of the showings so you don't have to worry about keeping everything in tip top shape every time you leave.Some other things to keep in mind when showing your home is the safety tips provided by GGAR.
Remove keys, credit cards, jewelry, and other valuables from the home or lock them away in a closet or a safe.
Remove all prescriptions medication from cabinets and bedside tables.
Remove all bills, invoices, credit card statements, or anything with your social security number or identifying information.
After an open house or showing, make sure you check all windows and doors are locked.
Sell Your Home with Prime Realty
Selling a home you have been in for a long time can be emotional. Sometimes emotions can run high in negotiations. This is where having a great Realtor®️ comes in handy! We hope you found this checklist for sellers helpful. 
When selling your home, using an agent can make the process feel more doable and less stressful. Visit our blog, " What to look for in a Real Estate Agent," to learn more about how to find the perfect agent for your needs.