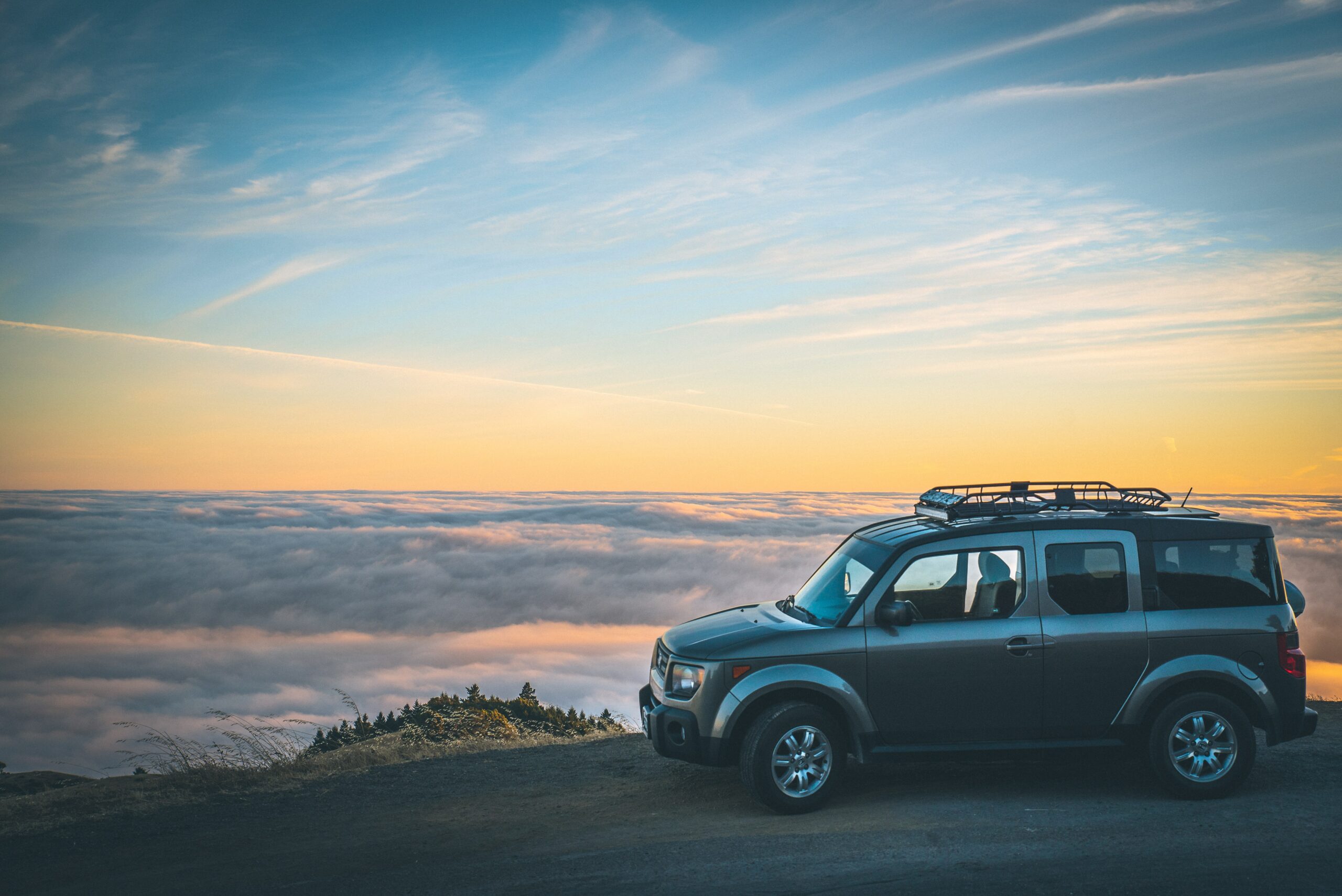 Plan Your Next Day Trip in 2023
Greenville was in the limelight for most of 2022. Major publishers from Southern Living to Condé Nast Traveler wanted in on the action. We even had our own 60 minutes segment that aired Jan. 09 called "The Big Quit." As a result, what was already a town that was beginning to gain traction, Greenville experienced a serious influx of new residents (17 a day), new developments, food & arts venues, and more! So, if all the hype drew you into our charming city, then let us show you all the places you can travel to for perfect day trips.  
Asheville, North Carolina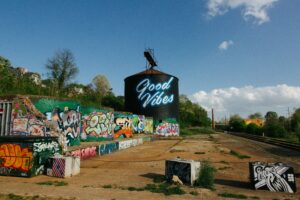 Less than an hour away, this North Carolina town is nestled in the Blue Ridge Mountains. Whether you wish to walk or drive, you can find easy access to the Blue Ridge Parkway and the Appalachian Trail. Renting cabins are popular in this area, especially during the winter months.  
Athens, Georgia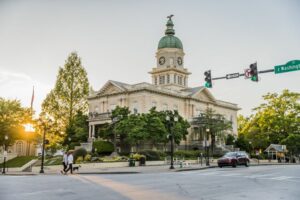 Filled with a healthy dose of southern charm, Athens has on display a Victorian-era historic district filled with antebellum buildings that are accompanied by the lively arts and music scene perfect for day trips.
Atlanta, Georgia

Less than 2 hours away, Atlanta is one of the busiest towns South Carolina residents have access to. If you visit Atlanta, three places you should visit are the Georgia Aquarium, the World of Coca-Cola Museum, and the Atlanta Botanical Garden.  
Greer, South Carolina
This city is known for its friendly small-town feel, especially in downtown across 12 blocks filled with shops and restaurants. During the summer months, you can catch live music performances every Friday. Greer is also home to the country's only BMW manufacturing plant. 
BMW Factory Tour
BMW Zentrum Museum offers this unique experience of stepping inside a working BMW factory. The museum is open to visitors throughout the week, but you'll have to reserve that factory tour ahead of time if you're interested. Among the museum's treasure filled trove is state-of-the-art, rare, concept vehicles like the Isetta "Bubble Car." 
Charlotte, North Carolina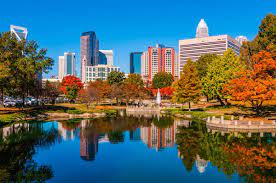 The modern downtown, described as Uptown by locals, is where you will find the bulk of the city's best restaurants and retail stores. Surrounded by soaring skyscrapers and high-profile attractions, like the NASCAR Hall of Fame, you're sure to be entertained.  
Columbia, South Carolina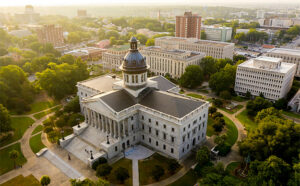 Did you know that South Carolina's capital is often referred to as "The Real Southern Hot Spot"? Columbia offers trendy stores and fancy cocktail bars, and at the same time, offers a glimpse into the city's rich heritage. If you're travelling with your family, a family favorite is the Riverbanks Zoo and Garden.  
Easley, South Carolina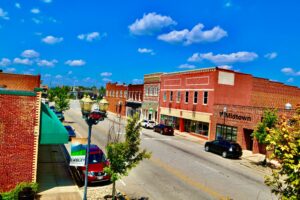 Dubbed as the biggest city in Pickens County, Easley is at the base of the Blue Ridge Mountains allowing visitors to enjoy many lakes, waterfalls, and scenic hiking trails. Every city in South Carolina has a bustling food and retail scene, but Easley specializes in a weekly farmers market and has plenty of antique stores to browse making it a perfect destination for day trips.
Fountain Inn, South Carolina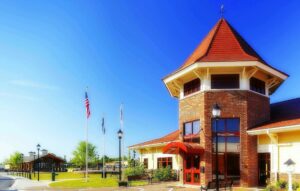 Fountain Inn received its name from a historic inn that served as an overnight stop for exhausted stagecoach travelers. Today, the town still offers tranquility to visitors who want a break from city life with plenty of parks, walking trails, and outdoor concerts held at Commerce Park during the summer.  
Simpsonville, South Carolina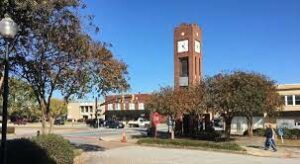 The city of Simpsonville has roots dating back to the 1820s. For visitors seeking a thrill, this city has a zipline canopy tour that takes you across the lush Green River Gorge. You can also get behind the wheel of a race car at the BMW performance Center, or whitewater raft down the Chattooga River. Take your pick. 
Musgrove Mill Historic Site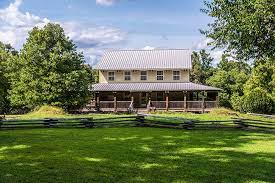 Built in 1780, the site commemorates an important battle fought at that time and the history of the Revolutionary War. The park also boasts some of the best nature has to offer, including the Enoree River and Horseshoe Falls. 
Paris Mountain State Park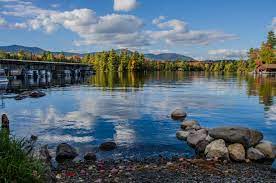 A nature lovers paradise. Seriously. This historic park was constructed during the Great Depression by the Civilian Conservation Corps and offers more than 1,500 acres of land for visitors to enjoy. You can do whatever your heart desires: mountain biking, hiking, picnicking, nature watching or swimming in the designated lake during the summer. Start planning your day trips now!
Pickens County
This area is still up and coming with a humble selection of restaurants and shops, but the highlight of the area is the Sassafras Mountain. It's the highest natural point in the state, so when will this make your perfect day trips list? 
We have two blogs sharing state parks and waterfalls in the state and surrounding areas that are worth checking out! Continue reading for some local favorite state parks.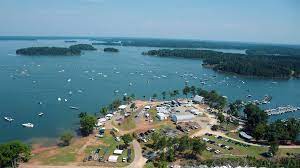 Lake Hartwell State Park 
There's a high chance you have heard of the popular Lake Hartwell State Park. Georgia's 56,000-acre Lake Hartwell surrounds the state park. This state park is suitable for people that enjoy recreational activities like playing basketball and fishing. This park has many paved campsites suitable for tents and RV camping at 115. Aside from those campsites are 13 walk-in tent sites, two camper cabins, one picnic shelter, and a 75-mile nature trail.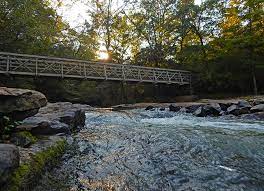 Croft State Park 
A historic state park worth mentioning is Croft State Park. What used to be a WWII Army training camp now holds several recreational activities like biking, hiking, camping, fishing, and equestrian riding. For the avid equestrian, this park has over 20 miles of equestrian trails and houses equestrian events. Of the 7,054 acres of land, there are three picnic shelters, 50 campsites for tent and RV camping, over 20 miles of biking trails, and almost three miles of hiking trails. Lastly, Lake Craig spans 165 acres and is perfect for fishing. Paddling is also an advantage of the lake. 
Table Rock State Park 

 
Another park built by the Conservations Corps is Table Rock State Park. There are 94 campsites for tent or RV camping, four picnic shelters, and a swimming hole with a high dive that's open in the Summer. There are two park lakes, the Pinnacle Lake and Lake Oolenoy amounting to 103 acres of the total 3,083 acres (about twice the area of Philadelphia Airport) of the park.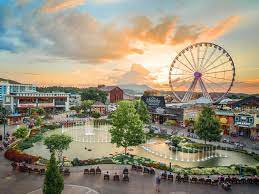 Pigeon Forge, Tennessee 
Home of the infamous Dolly Parton's amusement park, Dollywood, Pigeon Forge is a lively mountain town for country music fans and mountain lovers alike. What many people don't realize is that this mountain town hosts several annual car shows, like the Great Smoky Mountain Jeep Club Invasion. "With over 43,000 people (about twice the seating capacity of Madison Square Garden) in attendance and 20,000 Jeeps over the 3-day event, GSMJI 2022 shattered previous years' records in attendance." It is a car enthusiasts' paradise and an ideal destination for day trips.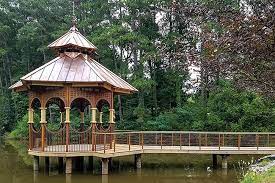 South Carolina Botanical Garden  
This 295-acre sanctuary for a diverse collection of plant life is on Clemson University's campus and has no admission fee. Visitors have the choice to use the garden's 3 mile of nature trails, check out the geology museum, or visit the Hanover House; a house built during the early 18th century.  
The Anderson County Museum
The museum is home to more than 25,000 artifacts that show off the county's history. You can also learn more about the history of South Carolina and engage in family-friendly activities the museum offers like scavenger hunts and interactive games.  
Travelers Rest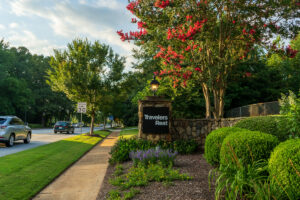 The name of this city has an interesting backstory. Because TR is located near the start of the Appalachian Trail, travelers would rest in TR before starting or continuing their journey, hence Travelers Rest. This small town has plenty to highlight. Although the downtown area is not vast, several retail stores, restaurants and souvenir shops are sprinkled along the street. What is new in Travelers Rest are the two brand new wineries: Eagle Mountain Vineyards and Kennington Family Winery. 
Check Out More Prime Realty Blogs About Upstate South Carolina
Day trips are good for the soul! If you are looking for recommendations of more places to go or things to do, check out Prime Realty's blog all about the Upstate of South Carolina. If you want to learn more about some local favorites in the Upstate, our real estate agents would love to share their personal favorites with you! What is more exciting? The New York Times kicked off the start of 2023 by featuring an article, "52 Places for travelers to Visit in 2023." Not one, but two South Carolina cities made the list! Greenville and Charleston.
Dog Friendly Places in Greenville 
State Parks Not Far from Greenville 
Waterfalls in Upstate, South Carolina
Photos are sourced from various websites like SC Picture Project, GVL journal, and respective official city webpages along with stock image sourcing.