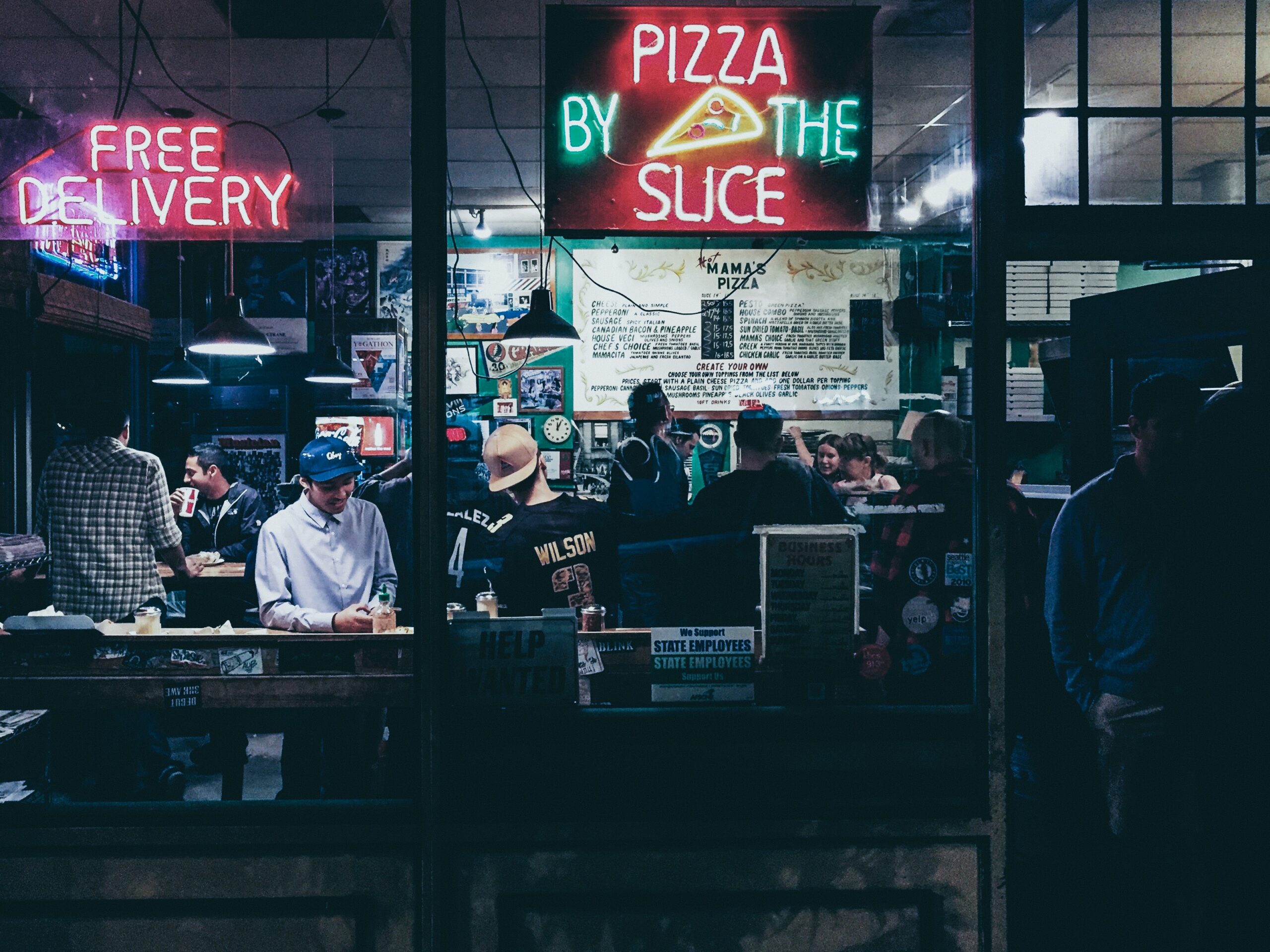 Slice of Greenville
There are so many different places to get a slice of pizza. And depending on who you ask, some places are better than others. The perfect ratio of sauce to cheese is what Prime Realty thinks makes an amazing slice. How about you?
For when you're craving pizza in Greenville, SC…
Bada Bing Pizzeria: Located on Woodruff Road, their New York style pizza is a worthy contender. You can also get a bowl of pasta with meatballs and two garlic bread knots for less than $15. 
Barley's Taproom and Pizzeria: Barley's originally opened in Downtown Greenville in 1993. Barley's has some of the largest slices you can get in Greenville.
Brooklyn Pizza Bites: Brooklyn Pizza Bites consistently delivers on flavor. They have classic NY style pizza as well as flavorful buffalo wings and hearty calzones. 
Coastal Crust: Originally located in Charleston, South Carolina, Coastal Crust has now expanded to the Village of West Greenville. Their Neapolitan Wood-fired pizza is delicious!
D'Alessandro's Pizza Greenville: Also known as D'als, they are located behind Community Tap on Wade Hampton Boulevard. They have vegan and gluten free options!
Frodos' Pizza: Located off Pleasantburg, right across from Greenville Tech, the little white building is the perfect place for children's' parties or family gatherings. Try their salad bar and pizza by the slice!
More Pizza in Greenville
Grimaldi's Coal Brick Oven Pizza: Authentic, fresh, and not like the rest. There's not a better Margherita pizza in town.
Local Pie Pizza Co.: This is your go to pizza food truck. They specialize in hand tossed pizza made fresh in the truck.
Merrell's Pizza: Next time you're in the Greer area, make sure to try a New York style pizza at Merrell's.
Napoli Pizzeria and Restaurant: This family run Greek and Italian Pizzeria and Restaurant is best known for their pizzas but everything on their menu is just as delicious!
Tacozzini: Located on Augusta Street, Tacozzini creates mixes casual with modern with their unique style of food! They also have amazing gluten-free cauliflower crust available!
Tito's Restaurant Pizzeria: Located near Cherrydale, Tito's is a great location to go for delicious pizza! They don't have a website but trust us on this one.
Todaro Pizza: Located near Downtown Greenville next to Urban Wren and Hoppin' Brewery, Todaro features a weekly special. $5 Mondays! For $5, get a whole pie from Todaro for dinner.
Trio Brick Oven Cafe: Trio is in the heart of Downtown Greenville and has been around for over 20 years! Their pizza is a classic brick oven style with a variety of toppings. They offer gluten free crust and more recently have added take-and-bake options to their menu.
World Piece: Located on Stone Avenue, World Piece offers amazing Chicago Style Pizza along with amazing salads, wings, burgers, and other delicious menu items!
Learn More About Greenville, South Carolina 
Thanks for reading! Think we missed a notable favorite? Email our marketing team at marketing@primerealtysc.com to let us know, and we'll make sure to include it. Learn more about what the Greenville community has to offer through our blog.
If you're in the market for real estate in South Carolina, be sure to check out our inventory site for available properties. Our experienced team is dedicated to helping you find your dream home, so please don't hesitate to contact us with any questions or to schedule a showing. And remember, if you're ready to take the next step in finding your new home, give us a call or visit our website to schedule a consultation with one of our expert agents today!