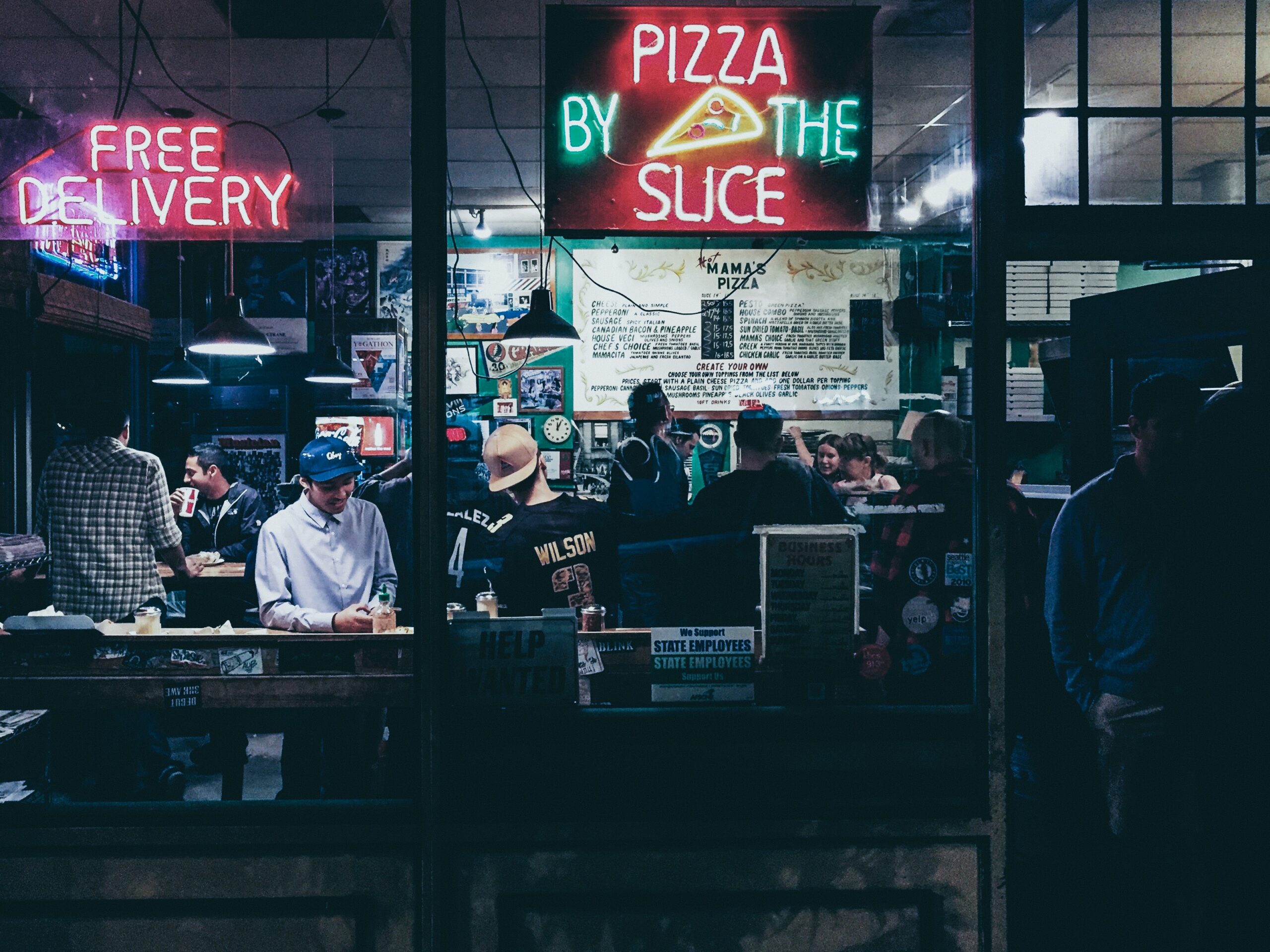 Slice of Greenville
In honor of Pi-Day, we decided to do some research on the best local pizza in Greenville, South Carolina. If you didn't already know, the Upstate of South Carolina loves pizza so we have many delicious places to choose from! We talked to our Prime Realty real estate agents and staff for inspiration, please note that these restaurants are listed alphabetically and not in order of favorites!
For when you're craving pizza in Greenville, SC…
Bada Bing Pizzeria: Bada Bing Pizzeria is a local favorite! Located on Woodruff Road, their New York style pizza is out of this world!
Barley's Taproom and Pizzeria: Found a block off Main Street in Downtown Greenville, Barley's originally opened in Greenville in 1993 as a sister store to the original restaurant in Asheville, North Carolina. Barley's is a local staple of New York Style Pizza with some of the largest slices you can get in Greenville! Their build your own pizza has so many delicious topping options.
Belladina's Pizzeria: Found on W. Washington Street, Belladina's is known for its slice! Get a delicious slice of cheese pizza and add whatever toppings you'd like! Perfect for lunch or a late-night snack!
Coastal Crust: Originally located in Charleston, South Carolina, Coastal Crust has now expanded to the Village of West Greenville. Their Neapolitan Wood-fired pizza is delicious!
D'Alessandro's Pizza Greenville: Also known as D'als, they originally started in Charleston, South Carolina, and moved to Greenville a few years ago and became popular quickly! They are located behind Community Tap on Wade Hampton Boulevard. They have vegan and gluten free options!
Frodos' Pizza: For many locals who live in the Gower area and off Augusta Road, Frodos' is it. Hands down, best pizza out there. Frodos' has been around for at least 20 years. Located off Pleasantburg, right across from Greenville Tech, the little white building is the perfect place for childrens' parties, watching the game, or family gatherings. Head there for lunch and try their salad bar and pizza by the slice!
Local Pie Pizza Co.: This is your go to pizza food truck! Check out their website and Instagram to see where they might be next! They specialize in hand tossed pizza made fresh in the truck.
Myle's Pizza Pub: Located on Pleasantburg Drive, across from the Greenville Tech entrance, this spot brings a taste of Ohio style pizza with each pizza made to order. Their secret pizza sauce takes two entire days to prepare!
Napoli Pizzeria and Restaurant: This family run Greek and Italian Pizzeria and Restaurant is best known for their pizzas but everything on their menu is just as delicious!
Sidewall Pizza: No one would have guessed that this quaint little pizza spot in Travelers Rest would now be one of the hottest spots in the Upstate. Sidewall Pizza has now expanded to six other locations across Greenville and Spartanburg! While they may have delicious pizza, sides and homemade ice cream, they also have a passion for the community! Sidewall's Community Fund is designed to help local organizations and families when they are in need of extra funds.
Tacozzini: Located on Augusta Street, Tacozzini creates mixes casual with modern with their unique style of food! They also have amazing gluten-free cauliflower crust available!
Tito's Restaurant Pizzeria: Located near Cherrydale, Tito's is a great location to go for delicious pizza! They don't have a website but trust us on this one.
Todaro Pizza: Todaro's is proudly owned by Clemson University alumni and has been open in Clemson since the year 2000. Recently they opened a store near Downtown Greenville next to Urban Wren and Hoppin' Brewery.
Trio Brick Oven Cafe: Trio is in the heart of Downtown Greenville and has been around for over 20 years! Their pizza is a classic brick oven style with a variety of toppings. They offer gluten free crust and more recently have added take-and-bake options to their menu.
World Piece: Located on Stone Avenue, World Piece offers amazing Chicago Style Pizza along with amazing salads, wings, burgers, and other delicious menu items!
Learn More About Greenville, South Carolina 
Thanks for reading! Think we missed a notable favorite? Email our marketing team at marketing@primerealtysc.com to let us know, and we'll make sure to include it. Learn more about what the Greenville community has to offer through our blog.