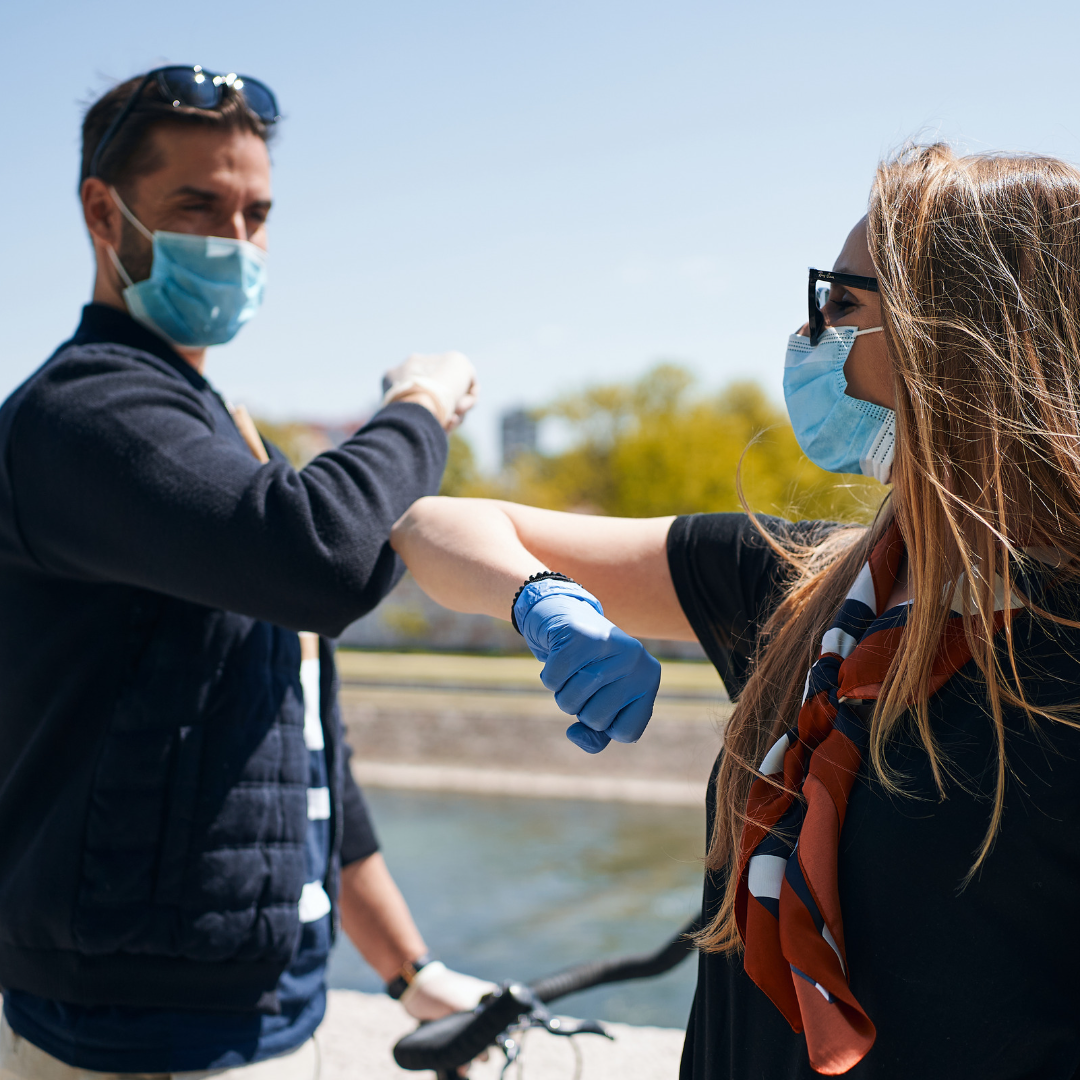 Beginning last year in 2020, industries across the world were at the mercy of the pandemic. Unemployment rates were sky high, company-wide layoffs were lurking from one company to the next, and the way we work changed forever. In this blog, we will dive into how exactly the pandemic affected the real estate industry, as well as the geographical shifts performed by several populations. This blog will present itself as a listicle of the references (listed at the bottom) meant for you to take away key bullets concerning every effect.
Quick stats from a survey conducted by Realtor.com.
Realtor.com held a survey with 1000 people within the last 12 months between March 26 and April 7.
Many wishing they had taken the plunge sooner, 71% of those surveyed said buying was a good decision, 75% said their home was a good fit for their family.
Despite the shortage, more than half surveyed at 55% said their home met their needs.
About 3 quarters of these homeowners had planned to buy sooner, before the pandemic.
1 quarter bought in response to COVID-19.
Almost half, at 48% said they didn't feel rushed into a sale.
61% said they spent less than or equal to their budget. The remaining percentage over paid.
19% wish they waited to buy.
Less than 1/3 would spend less time looking if they were to repeat the process.
At the start of the pandemic, workers were asked to go home which made them evaluate their needs. Many decided that living in the city wasn't necessary and off they went to the suburbs and country. The most significant growth lies in the south and southeast, especially Houston, Dallas, Florida, and the Carolinas. And on the west coast, mountain states like Idaho, Colorado, and Utah are thriving since they have lower living costs and more space. What both of those regions have in common is that they are pro-business environments as well as have more land, and cheaper, more accessible building permits. So, if your boss tells you that you can work from home, why wouldn't you? People began to realize that telecommuting and living in areas that make more financial sense is the way to go.
Cheaper land=cheaper housing.
After the vaccine, there might be some geographical shifts again with some moving back to the city, but it seems as though everyone will make a shift.
Big tech companies like Oracle and HP Enterprise moved their headquarters to Austin, Texas. Even Tesla is moving to the same city.
If anyone has learned anything in the past year, it's that a comfortable house is more valuable than what a city could offer them. That's why those that have the flexibility to work remotely and are on a budget, should consider expanding their search to exurbs.
Even if you're not on a budget, you'll have a higher chance of getting more for your dollar in the exurbs than containing your search to a big metro area.
Construction problems aren't going anywhere.
Robert Dietz, senior VP + Chief Economist at National Association of Homebuilders, says that inventory will remain low without interception from the government or the construction industry itself.
Construction is facing problems regarding increased lumber prices, limited lot supplies, supply-chain issues, restrictive zoning laws, costly permits and a skilled labor deficit. These problems make it nearly impossible for homebuilders to make a profit which is why the price point is most affected in today's market.
During the great recession, 1.5 million workers quit or lost their job and it's been a struggle to increase the number ever since. In the past decade, the number of workers totaled to 900,000 workers.
What's contributing to the talent shortage? The decrease in the number of immigrants and women in the workforce. 75% are Americans in the workforce but don't like that the work is seasonal and physical, according to a NAHB survey.
Could we witness a building boom soon?
It's predicted that single family homes could exceed 1 million dollars. The last time that happened was in 2007. Then in 2011, there was a steep decline to $430,600 but it has steadily risen since then. In 2019, there were single family homes priced at $887,700.
According to the MBA, Mortgage Bankers Association, single family homes in 2021 could be priced around 1.134 million dollars. In 2022, 1.165 million dollars. And by 2023, the total price could reach to 1.210 million.
Joel Kan, Associate VP of economics and industry forecasting says we should see more entry-level homes under construction in 2021—which could help since too many entry-level buyers are helping to push up prices which ironically makes the homes unaffordable for that very group.
Joel Kan is confident that we'll see more affordable homes on the market once builders try and meet the demand for these homes. Not sure exactly what you can and can't afford? Check out this home affordability calculator.
Renovations are hard to avoid.
According to the NAR, millennials make up the largest share of homebuyers in the U.S. today when in 2018, millennial home ownership was at a record low.
Combining low inventory levels and tight housing market drove millennials toward homes that needed more work according to CEO of Angi, Oisin Hanrahan.
56% of millennials bought a home needing renovations but only 42.4% started off with that intention. So why buy it? The price point.
Survey found that if they saved money on buying, that it came out of their pocket during renovations. Nearly half at 46% went over budget on renovations with in their first year of ownership.
Find Your Dream Home in South Carolina
If you're in the market for real estate in South Carolina, be sure to check out our inventory site for available properties. Our experienced team is dedicated to helping you find your dream home, so please don't hesitate to contact us with any questions or to schedule a showing. And remember, if you're ready to take the next step in finding your new home, give us a call or visit our website to schedule a consultation with one of our expert agents today!
Learn more by referencing the sources listed below. In addition, several sources act as in-text citations which will not be listed below.
References
The topics mentioned here are summarized and in no way does that minimize the gravity of the effects to the industry.