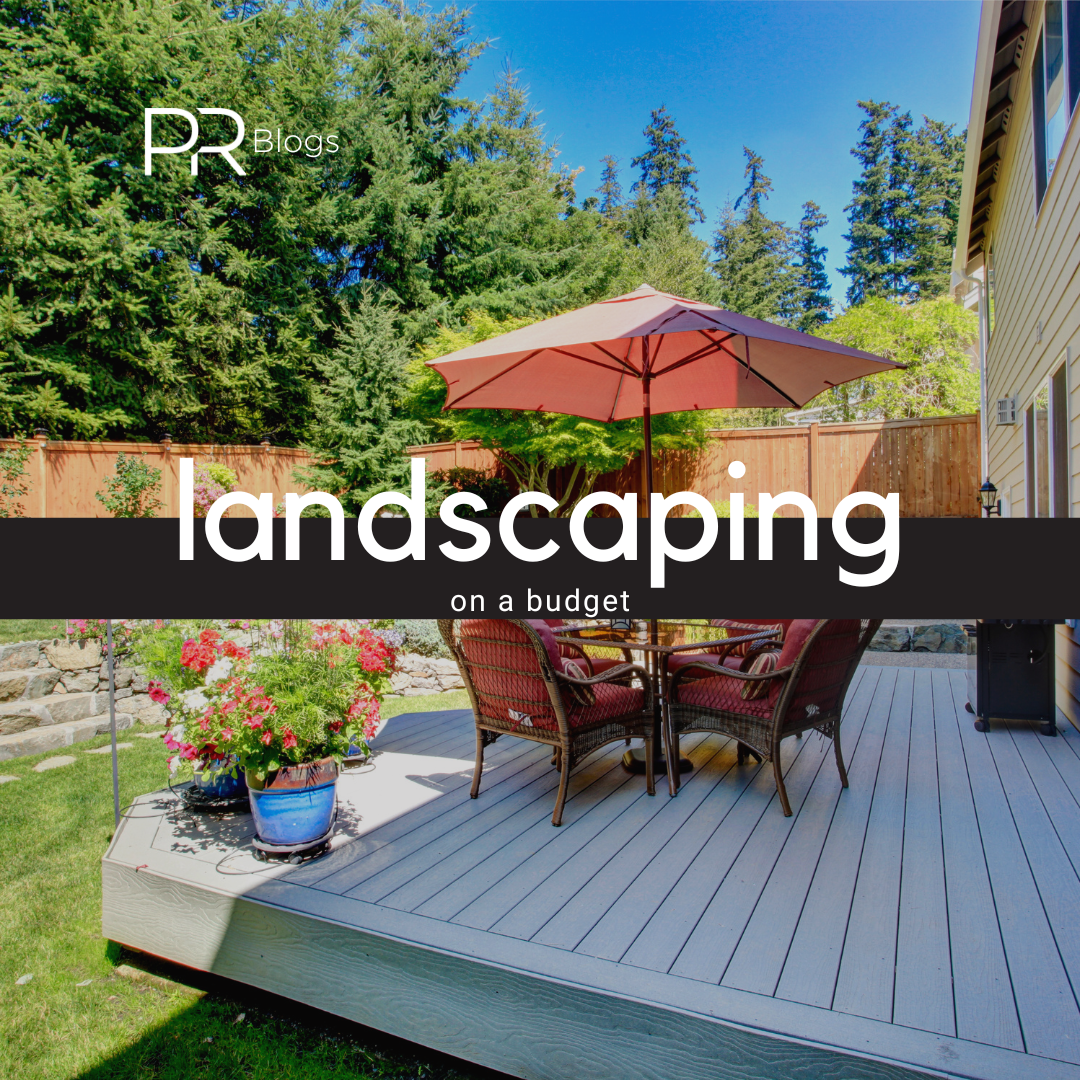 Landscaping projects can be costly, which can discourage one from making the commitment. But what if we told you that you could makeover your landscape on a budget? Springtime is approaching and before you know it, summer will be here! During these unprecedented times, we could all use a little extra fresh air, and what better way to do that than to revive your landscaping?
Here are some budget-friendly ideas to consider.
Ground cover: Let's start with mulch.
It is a multi-faceted element that can be used in the garden or as the ground cover for a playground. Mulch comes in a variety of colors but can be more expensive that one may think. Some alternatives to mulch that can be sourced include:
Grass clippings: Can be sourced the next time the lawn is mowed.
Leaves: Can be sourced from the trees around your house. Don't have many trees near your house? Visit a local nature park and bring a trash bag with you.
Newspaper: Most neighborhoods still deliver newspapers, so once you're finished reading it, set it aside for laying it under the topsoil of your garden.
Pine needles: Pine trees shed pine needles frequently, so they can be sourced easily. Plus, pine needles are very lightweight, making them easy to manage.
Repurposing Objects: Ever thought of using recycled tires?
Recycled tires can be found at recycling plants at a low cost. Tires are great for planting flowers, and you could even use one as a plant hanger! Go a step further and paint the tires to stack or stagger them in your garden.
Vertical Gardening: The perfect Landscaping DIY project.
Maybe your backyard isn't ideally spacious enough for a garden. Why not try vertical gardening?
Shoe Organizer: Waterproof the organizer to utilize it as a mobile, vertical garden!
Wood Fence: For wood fencing, you can screw planters into the fence and design your vertical garden that way.
Building a Fire Pit: Another DIY project for those who aren't afraid to get their hands dirty.
Building a Fire Pit.
If you are on a budget, buying a fire pit from a local hardware store may not be the best or most affordable choice. You can use cinder block caps, a concrete fire bowl, or even a dirt floor fire ring. Make sure you have ample amount of room for safety!
Creating the Ambience: Need to shine light to your backyard?
There are several affordable options you can find at a local hardware store like: outdoor string lights, white twinkle lights, clear globe lights, and rope lights. Take it a step further and connect the light string from your houses to the trees in your backyard for an enchanting ambience that is not only inviting, but aesthetically pleasing.
Finding low-cost seating.
With all the work that goes into transforming your backyard, it's important to have seating for your guests to appreciate the views.
Repurposed Tires: Not only works as a planter, but also as seating! Affordable and durable.
Tree Stump: Turn a tree stump into a comfy seat just by adding a waterproof cushion.
Marketplaces: There are many affordable, and sometimes free, options on the internet. Try Craigslist first for the cheapest options.
Old bar stools: You can find these at a thrift store and use them as is or transform them with a fresh coat of paint or wood stain.
Large sums of money don't always have to be spent to get a beautiful result. With creativity and dedication, these ideas can yield the same result! We hope these ideas are helpful. If you were inspired at all, please share this article with your friends!
Are You Prepping Your Home To Sell?
At Prime Realty, we realize that selling your home can seem like a daunting task. This is where we step in. Our goal is to alleviate the stress and help you get the most money for your home, even if that includes sharing helpful tips for landscaping. Learn more about selling your home with Prime Realty in the Upstate SC area.