Helpful Apps for Homebuyers, Expecially First Time
To learn more about an app, click on the company's logo on the left hand side.
Centriq
Centriq offers tutorials, how to videos, and more. Buyers have supplies accessible through their fingerprints and can even be alerted if a supply they are looking for is on recall. On their website, Centriq claims, "Just snap a picture of the appliances, electronics, and tools in your home. We'll add the user manuals, warranties, how-to-videos and more. Personalize and group all your information to make it as unique as your home."
GreenPal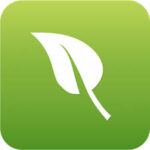 Like the Handy app, this platform connects you with trusted professionals for easy      scheduling. Moving to a new area as a first-time homebuyer can present its limitations, especially regarding the available resource pool you have access to. Who really prioritizes lawn care above all else during their move anyway? Plus, you can pay through the app, so you don't have to be present at the time the local lawn care professional is present at your home. 
Moved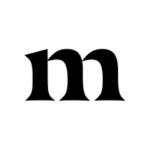 Think of this app as your personal moving concierge. The app connects you with an assistant that will help manage the complex process and various steps that are involved in the moving process. It can organize every step of the way—from finding movers, hiring packers, and selling unwanted items, to updating your address and even hiring cleaners and painters. The app can also help you find moving professionals, affordable packing materials, and storage facilities.  
Everything But The House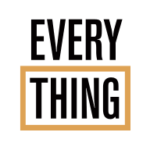 This service is an estate sale marketplace conveniently packaged in an app that makes buying and selling secondhand goods easy. EBTH was designed with the idea to help people through their full-service approach to consignment. Similar to eBay's business model, EBTH features products for seven-day periods where you may bid against other shoppers. Every item listed in EBTH starts at $1.  
NextDoor
The inventor, Nirav Tolia, spent a decade acquiring data and fine-tuning information that could offer residents a sense of community within their neighborhoods. In neighborhoods across the country, NextDoor is thought to be like a group chat for neighbors. It not only connects neighbors but community members within communities. This app is also a great tool to gauge your potential new community without ever having to worry your contact information will be publicly displayed.  
iScape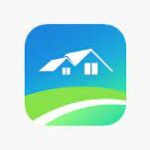 iScape utilizes augmented reality to allow homeowners the chance to visualize potential improvements for their outdoor spaces. Not everyone in the south has access to a truck, so this app is perfect for those that have to arrange a service before retrieving their purchase. Users can experiment with several outdoor implementations like flowers, furniture, and even shrubs before ever having to commit to purchasing them.  
The only downside to this app is that it is only compatible with iOS devices.  
Homezada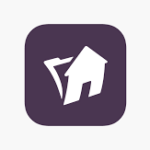 Homezada is an easy-to-use home inventory app that allows homeowners to manage important documents and plan projects. During every real estate transaction, there are several moving parts and it is easy to forget what important resources you need to readily access. Think of it as a digital hub for home improvements, home maintenance, inventory and finances.  
ADT Pulse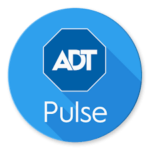 Similar to the Ring Video Doorbell, ADT Pulse allows users to access their security cameras from anywhere in the world. It will allow you to turn on lights, switch small appliances on/off from the app, lock and unlock doors from the app, and more. The main difference between ADT Pulse and their competitor is that ADT Pulse offers a touchscreen control panel, and Ring solely operates by a push-button panel. 
Find Your Dream Home in South Carolina
If you're in the market for real estate in South Carolina, be sure to check out our inventory site for available properties. Our experienced team is dedicated to helping you find your dream home, so please don't hesitate to contact us with any questions or to schedule a showing. And remember, if you're ready to take the next step in finding your new home, give us a call or visit our website to schedule a consultation with one of our expert agents today!
Learn more about how Prime Realty can assist you here.