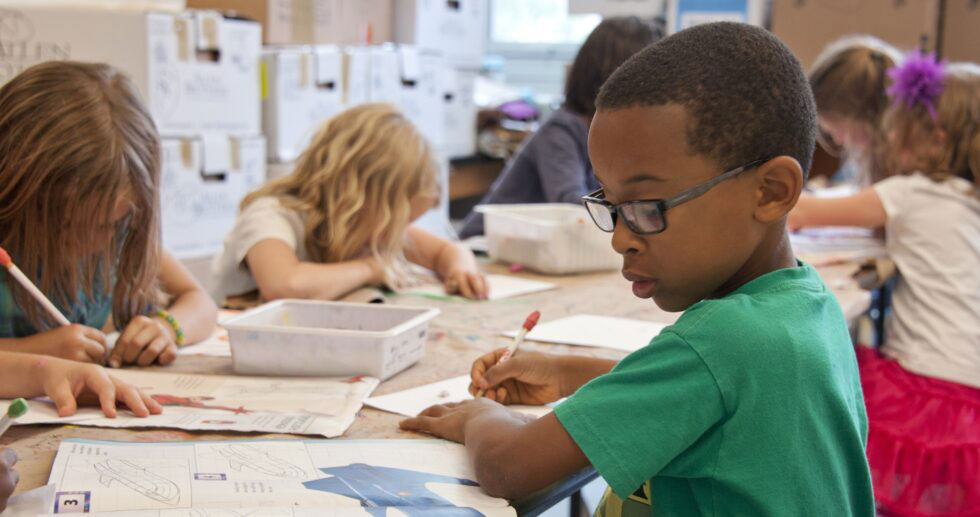 Greenville County School District has 91 different schools that serve over 70,000 students. We know that choosing the right home has a lot to do with the school districts, so here is a little more insight into different schools around Greenville County.
Choosing a School Based on the District
Luckily, just because your home is zoned for one elementary school does not mean your child has to go to that one. Your child can be a magnet student which means they can apply to go to a handful of different schools in the district. According to the Greenville County Schools Website, "The district's magnet academies of accelerated learning offer unique educational choices to the students of Greenville County to meet their individual needs."
The magnet program starts in elementary school, where the student chooses their initial track to focus on during their academic career. Their choices are language, math and science, and communication arts. Moving into middle school, students have a variety of more options, like international focus, global and traditions studies, math and sciences, and communication arts. High school magnet programs are where you can really pick your track for the future. 1.) Engineering and health, 2.) law, finance, and business, 3.) math, science, and technology, or 4.) International Baccalaureate Middle Years and Diploma Programs are the four main tracks students can choose from. Learn more about which schools offer the magnet program and what it takes to be considered here.
Narrow Down the List
With over 91 schools in our county, it is hard to narrow down the list! We have gathered a few different resources for you to use to help narrow down your search.
This link is to the Greenville Country School website's annual report cards for each school in the district. These report cards display the awards and honors of each school, along with a description of the facility, number of faculty, and a list of their outstanding features and programs. This is a perfect resource for a quick overview of what each school has to offer. The following links are a bit more in-depth regarding each school. They are divided into elementary, middle, and high schools. Here they are listed based on their statewide ranking:
Greenville has a wide variety of options for where to send your child to school. While public school is a great option, there are several types of schools in town. We have 18 different private schools in and around Greenville County. Each private school offers something different to their students. We have Montessori schools, the Governor's School of the Arts, and religious based private schools. You can learn more about them through the link here.
Schools for Every Kind of Student
Another amazing resource Greenville offers is a variety of international education programs. These are listed here. The one that stands out the most is the Michelin French School. This school is specifically for families from France who are only here for a few years and want to ensure their children can integrate back into French society when they return home. The link to that website is here. Admission is reserved in priority to the children of Michelin employees but there is still limited availability for other students.
Greenville County Schools also has a variety of resources for children with special needs. Here is a list of the schools in our area that specialize in children with special needs. Hope Academy is specifically for children with autism. This program gives students the tools needed to thrive in the classroom. You can learn more about the Hope Academy here. The Washington Center is another option for students who are deaf, blind, or have other physical disabilities. Their website is linked here. Along with all these options, Greenville County also offers a variety of alternative schooling options and specialized programs. A few of these are listed on this website. Home Schooling is another great schooling option Greenville County has to offer. There are three different home schooling options, and they are all listed here.
So, as you can see from this extensive list of resources, Greenville County has so many different options of schools for your child, no matter where you decide to live. Take advantage of this article to jumpstart your search if you in fact need to find a school perfect for your child.