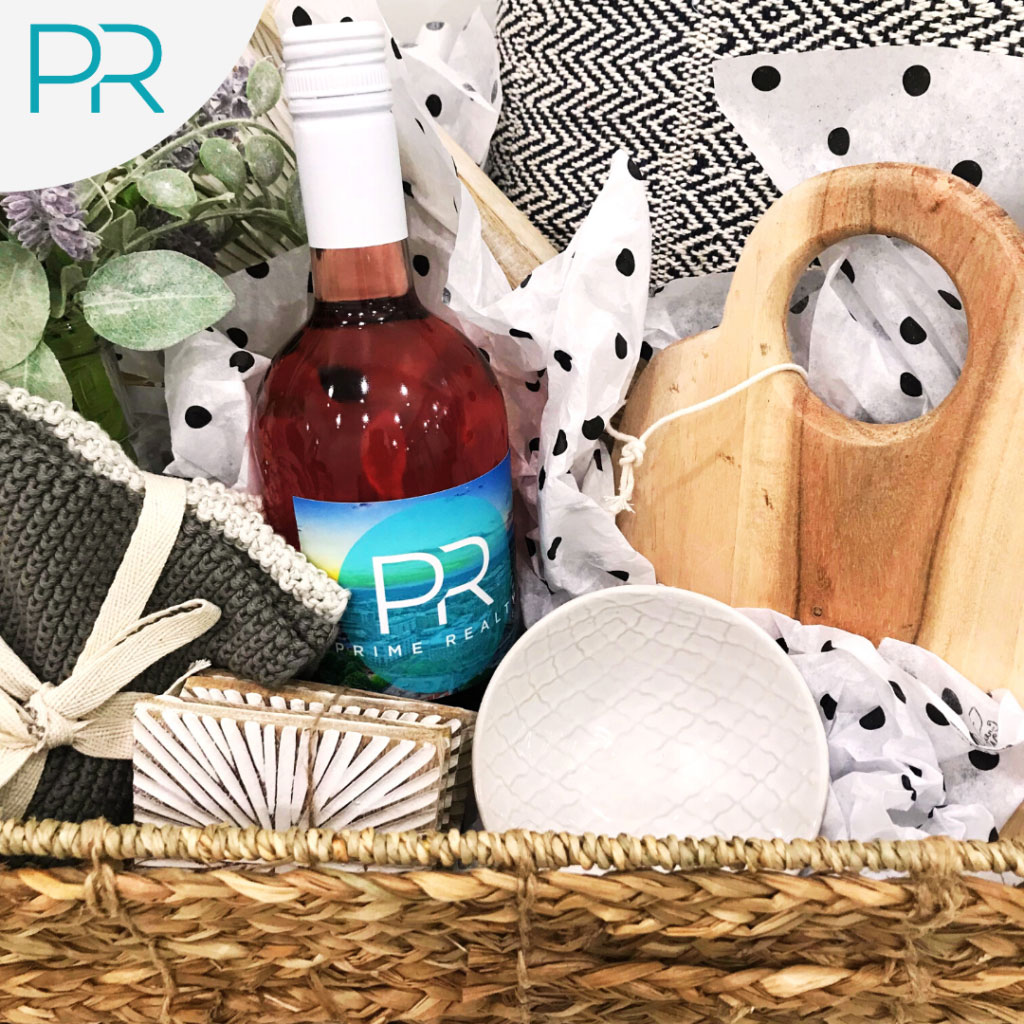 Prime Realty values connecting with other local businesses in Greenville because it gives us the opportunity to make long lasting relationships with fellow Greenvillians. I sat down with Brittany from The Bird and The Bottle Wine to learn how she started in the wine concierge business. It was through her business that we were able to create our beautiful custom labels. Brittany can do the same for you and she'll tell you how!
What's your story? What products and services do you offer?
I have always been interested in wine since my boyfriend at the time (now husband) and I set a new year's resolution to learn about wine. My passion for wine wasn't really set off until I ran a half marathon from Napa to Sonoma. That first trip to wine country made me realize how much more I wanted to learn about wine. My husband and I even got married in Sonoma a few years later. Today, I am an ambassador for Boisset Collection. Boisset is a collection of wineries in France and California. I can host private wine tastings and provide corporate gifting options, such as custom labels. I also offer a wine club or you can shop for wine with my help, and it will be shipped to your door.
When did you start your business?
I started my business in 2021.
What got you into the wine concierge business?
Over the pandemic, I reactivated my wine Instagram account (@thebirdandthebottlewine) as something to do when we could not go out and about. On the IG platform, I met my mentor Gina. She is the one that helped me get connected with Boisset and start my wine concierge business.
Is there any kind of training or is having a passion for wine enough?
I have taken a class in order to get my Certified Specialist of Wine certification. I am currently studying to take the exam. While a formal training program is not necessary to get into wine, it certainly helps. You can learn a lot from the resources that are already out there. One website that has great information is winefolly.com.
Which of your products do you love the most?
The Raymond Family Classic Cabernet Sauvignon is currently my favorite wine to recommend to people. It is a lovely red wine that is very reasonably priced. However, it tastes more expensive than it actually is! It's a great value. I also love the Wattle Creek Rosé for a summer sipper.
Do you have another hobby unrelated to your business?
I am a runner and run half marathons in my spare time. I also have a son and husband that I like to hang out with.
Did you always know that you would be a businesswoman and what your business would be?
No! I always saw myself in the corporate world (which I still am). I have a full-time job, and my wine business is something I do at night and on weekends. I also never envisioned myself getting into wine, but I love it.
What advice do you have for women starting their own business?
Don't be afraid, and just do it. I was afraid to make the leap into wine and hesitated for a long time. There were some opportunities that I passed up a few years ago. Honestly, it was because I was afraid of change and that it wouldn't work out. It wasn't until I had my son and lived through this pandemic that I decided to go for it.
Where do you see your business in the next year?
I hope to do a lot more wine tastings and grow my custom label portion of the business. Custom labels are such a unique gift for clients and friends.
If you could travel anywhere in the world to have a glass of wine, where would it be?
My husband and I travelled to Bordeaux,France in 2018, which was amazing. My next trip to a wine country would be to go to the Piedmont region in Italy.
Is your mission of your business the same now as it was when you first started?
My mission is to make wine more approachable and fun! I think people can be intimidated by wine because there has been a culture around it being complex and unapproachable for years. I think it's time to change that. My number one rule is to drink what YOU like and what tastes good to YOU, and I am here to help guide you along the way. If someone really wants to geek out about the complexities of wine, I am happy to chat with them about that too!
We're so grateful for our partnership with Brittany. We can't wait to continue designing custom labels so that we can gift the wine bottles to our beloved clients!