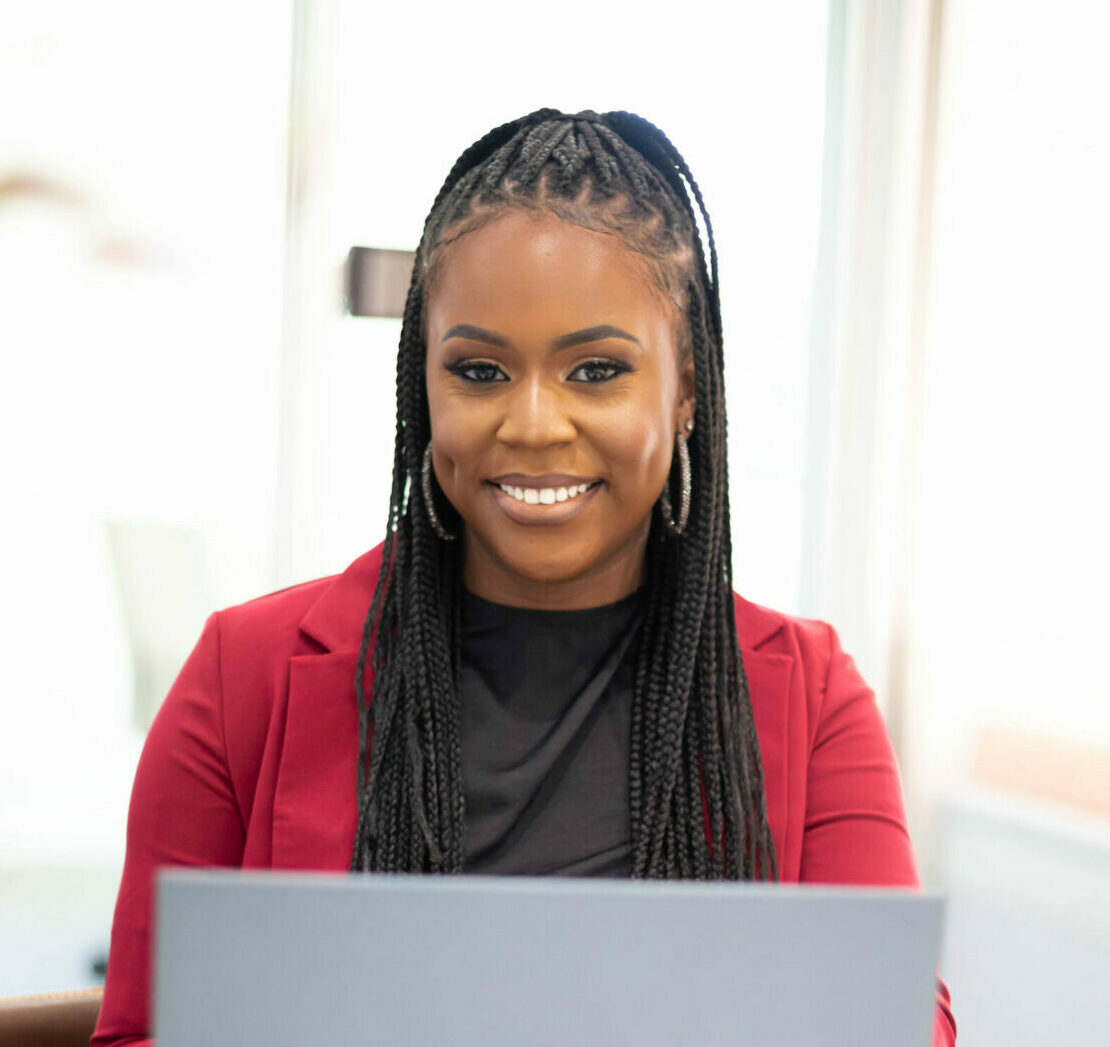 Prime Realty's First Agent Spotlight
Are you interested to learn more about what being a realtor is all about? Once you've read Sierra's story, we encourage you to submit a contact form. Click here.
Meet Sierra
The agents at Prime Realty are dedicated professionals that have a genuine passion for the industry. For our first agent spotlight, I chose an agent that is relatively new to the industry and in the short amount of time she has been an agent, she has proven that she contains the work ethic that this industry demands from real estate agents.
Sierra Wright is a Residential Sales Specialist who joined Prime Realty just under two months ago in December of 2021. Before real estate, Sierra was working as a banker and teller at two local branches for six years. Sierra loved building relationships and assisting her customers financially in her day-to-day role at the bank.
Before Joining Prime Realty
To Sierra, timing is everything. Sierra has always been interested in real estate. She has always admired the realtor profession. Sierra says that riding around looking at neighborhoods and searching for houses online has always been something she enjoyed doing. Entering the field was something that crossed Sierra's mind frequently while she was working in the banking industry.
Sierra entered the field because she wanted a career change and decided to register for online courses just to give it a try. When I asked Sierra why she decided to become a real estate agent, she said:
The greatest joy in life for me is making others happy. I've always wanted a career that was rewarding and gave me a chance to make a positive impact on someone's life. Real estate allows me to run my own business and help someone achieve one of their biggest goals in life and nothing satisfies me more than that.
Since Joining Prime Realty
Sierra is grateful that she entered the field when she did because otherwise, she isn't sure she would have had the chance to meet the management team at Prime Realty. Had she started her search sooner, they wouldn't have been able to invite her to join. Sierra values the team-oriented environment Prime Realty facilitates. Stepping foot into the office for the first time, Sierra recalls feeling assured that she made the right decision. At her start at Prime Realty, Sierra recalls everyone being so willing to help her:
When some people are in the same industry as you, they aren't as willing to help or give advice. I love that everyone looks out for one another because that's the personality that I have. I wouldn't have learned as quickly as I did if it wasn't for everyone at PR.
In the four months since Sierra was onboarded, Sierra has noticed a positive change within herself. She is finding herself to be more organized since becoming an agent and feels confident she has better time management skills because of it. Even with her career change, she is still able to enjoy all the things she loves about Greenville! She mostly enjoys going to Downtown Greenville because there are so many restaurants to choose from, favorites like: Larkins, Trio, and Ink & Ivy. She also absolutely loves Legacy Park for how relaxing it is for her.
All in all, Prime Realty takes the time and dedication necessary to ensure all the agents that are onboarded, share the same sentiment as Prime Realty: Our customers are our #1 priority. Sierra recently personified that sentiment by successfully going under contract within two days of posting her very first listing into the MLS. Within the short span of time Sierra has been a Realtor® at Prime, she has been making strides and it's all thanks to her dedication and persistence!
Now that you've heard Sierra's story, are you ready to take a leap of faith?
So many Realtors® experience a similar feeling prior to entering the Real Estate Industry. They either don't believe it's the right fit for them, or they create excuses as to why they should hold off on pursuing the profession. Rest assured, the agents at Prime Realty are licensed Realtors®. Prime Realty focuses on training and education. From the moment our agents are onboarded, they are provided their very own binder with several resources, guidelines, industry practices, and more! Prime Realty's B.I.C. and Executive V.P. of Sales personally host training meetings on a weekly basis, host videos on our online training platform, Prime U., and facilitate mentor and mastermind groups to ensure their agents are well-versed in industry standards and practices.
If you are interested in learning more about Prime Realty and what we can do for you as an agent, submit your information on the 'Join Us' page of our website.
Stay tuned for the next agent spotlight premiering in May.