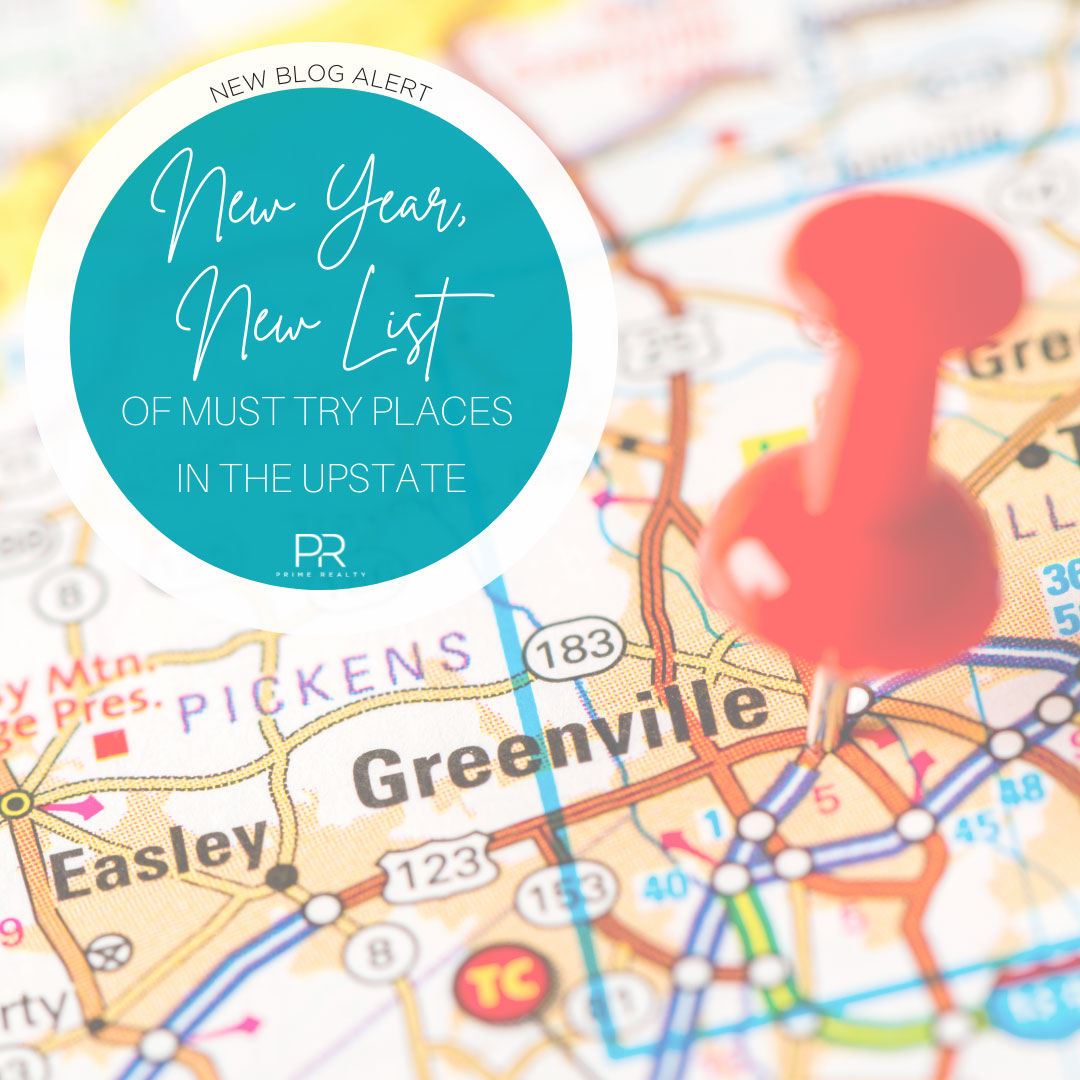 Restaurants:
Juniper– If you have not checked out this trendy spot in downtown Greenville, this is your sign to make it happen.
Woodside Bistro– One of the newest spots to open in the West End, Woodside Bistro's menu will not disappoint.
New Realm Brewing– The Old Cigar Warehouse downtown has been many things in the past, but becoming a brewery may be the most exciting thing yet (sorry Rocks and Ropes IYKYK)
Group Therapy– An adult playground meets bar, what could go wrong?
The Rabbit Hole– Another spot in the West End that will probably make you step out of your comfort zone a little bit.
Bridge City Coffee– Because… coffee, the second location is on Pendleton Street!
Dirty Vegan– Coming soon, vegan fast food, might as well give it a try!
Resident Diner– If you are one to stalk where the resident dog's food truck is parked, this makes things easier to get their delicious food anytime you want. (not open yet no link)
Restaurant 17– Seasonally inspired, locally sourced menu and they have brunch!
Comal 864– Located in West Greenville, this new Mexican spot is locally owned and DELISH!
Home Team– Delicious BBQ but you must try the fried ribs!
Double Stamp– Throwbacks are calling your name, with beer.
Beer & Wine:
Fireforge Crafted Beer– This small-batch brewery and tasting room is always changing its beer list! Located in downtown Greenville, Fireforge has a great atmosphere, delicious food trucks and awesome bands!
Birds Fly South Ale Project– Located in Hampton Station, BFS has a great atmosphere! You can go to the main bar in the front or check out The Aviary in the back!
The Eighth State Brewing Company– Located on the outskirts of downtown Greenville, Eighth State has a wide variety of interesting beers and snacks!
13 Stripes Brewery– The original location is in Taylors, but they recently opened a new location in Easley right on the Saluda River! When the weather gets warm, you can go float on the Saluda and end or begin your float with some delicious adult beverages!!
Liability Brewing– You can find Liability tucked into a fun little space on Stone Avenue! While you are drinking you can also enjoy some BBQ from Moes or a slice of pizza from World Piece Pizza!
Swamp Rabbit Brewery & Taproom– Located in TR their tap list is constantly changing! If you want to take bike/walk/run on the Swamp this is the perfect spot to grab refreshment!
Tetrad Brewing Company– Tetrad may not have the best parking, but they do have amazing beer! They even have some amazing Shandys you can get mixed with prosecco for a whole new beermosa experience!
Five Forks Brewing– Craft beer and a HUGE outdoor space!! This is an awesome spot to grab a beer and enjoy the outdoors!
Think Tank Brew Lab– This newish brewery is awesome! Tucked in right off Laurens Road, they have a variety of beers and an amazing indoor and outdoor seating area!
Wine House– If you have been looking to expand your palette and try out some new wines, Wine house is the place to go! They have SO many diverse types of wine and the staff can help you find the perfect type to please your palette!
Foxcroft– Located near the heart of downtown, Foxcroft is a great place to try out different wines along with delicious food!
Northampton Wine– A Greenville Classic, Northampton wine is an experience like no other, they have delicious wines you can try at the bar or buy to bring home! They also have a restaurant with amazing food!
The Tasting Room of Travelers Rest– Enjoy a wine and craft beer shop that specializes in small production vineyard wines from all over the world.
Experience/Shopping:
Sparkling Sisters Champagne Bar and Boutique– Located in Greer, this boutique is the shopping experience dreams are made of.
Pickens County Airplane Park– Pickens is getting a new park! Located by the airfield, this wheelchair-friendly park is the perfect place to take your kids this summer.
Flying Rabbit Adventures– If you are itching to go on a wild adventure, look no further than Flying Rabbit Adventures on Laurens Road! This 3-story arial park with varying difficulty levels is the kind of place you will never want to leave!
Conestee Nature Preserve– If you are looking to explore the wilderness of Greenville you can drive on over to Conestee Park! This area is full of nature trails, wildlife, and adventure!
Frankies Fun Park– Located on Woodruff Road, this is the perfect place to go if you are looking for an indoor/outdoor arcade experience! From lazer tag to go cart racing, Frankies really has it all!
A Polished Man– If you are looking for unique luxe ties, pocket squares, and socks to match everyman's lifestyle. This is where you need to shop!
Vestique– Sweaters, Boots, and Jeans OH MY! Vestique had some of the trendiest styles at affordable prices!
Harringtons– Celebrate your personal style at Harringtons! Their mix of contemporary and classic staples will help give your closet the boost you have been looking for!
Chic Décor Boutique– Thinking about wanting to spruce up your home décor? Chic Décor is exactly where you want to shop! Shop online or in person!

*This list was generated by a Greenville Local. If you know of anything opening soon or a place that you think should be added to this list, let us know! We will make an updated list in the summer! Send suggestions to marketing@primerealtysc.com.