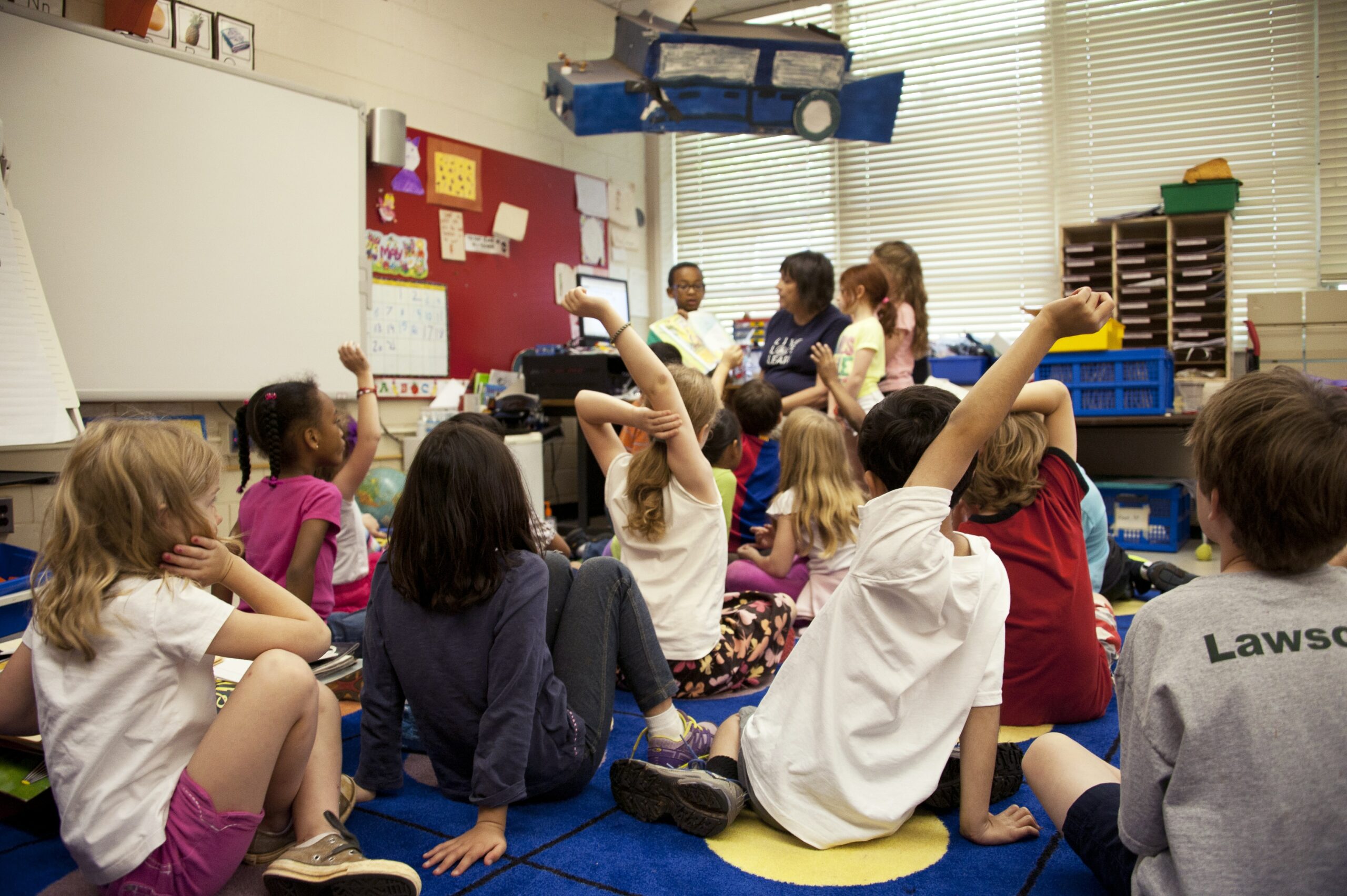 For three decades, A Child's Haven has enriched the Greenville spirit and its community through their rehabilitative work. But what about the members that work behind the scenes, orchestrating the magic that the public routinely observe? Prime Realty wanted to highlight the staff members at A Child's Haven that never were interested in praise to begin with. So that is why we are launching this series featuring staff members at A Child's Haven. Continuing the series, our digital media strategist coordinated an interview with the Executive Assistant, Rebekah Muhilly.
Rebekah is originally from Greenville, and for the last 44 years, she has been heavily involved in the non-profit world. She has been employed with ACH for 20 years. She was employed with the Greenville Disabilities and Special Needs, now called Thrive Upstate for 24 years and is passionate about advocating for this population. Rebekah shared that Greenville has progressed immensely in supporting this population. From having only three group homes in the entire state of South Carolina, today, there are many more group homes disbursed throughout the state. These group homes are important for individuals that depend on instructions and guidance so that they can successfully complete calls, pay bills, complete personal chores, and so much more. Since joining A Child's Haven, Rebekah has experienced fulfillment from her daily interactions with the children. In her role as the Executive Assistant, Rebekah shared her gratitude in the ability to be involved in several facets of the non-profit like holiday events and collecting gifts for the families and children at A Child's Haven. It's fair to say Rebekah has a servant's heart.
Please continue reading to learn about Rebekah Muhilly and her experience as Executive Assistant at A Child's Haven.
PR: How did you become involved with this organization? How has it grown or changed over time?
RM: I was connected through an article written by a friend, Craig Dittmar, who at the time in 2001 was the ACH Program Director. His article opened my eyes to the needs of a different population that seemed I could connect with. I had previously spent 25 years with the Greenville County Disabilities and Special Needs Board. A Child's Haven has been so rewarding, as I plan to celebrate my 20-year anniversary employed in February. ACH reshapes the future for some of the most vulnerable children and families and I want to remain a part of A Child Haven's future.
PR: Can you tell me about the work your organization does and the program or programs you run? What do you think your constituents or beneficiaries would say is the best thing about your organization?
RM: I am the executive assistant to our Executive Director as well as Coordinator of gifts in kind with the development department. We have a passion and desire to break the cycle of abuse, neglect and provide families with skills to better their position and help prepare children to transition into school. We help create resilience in both the child and their families.
PR: Could you share an impactful story that happened on ACH grounds?
RM: Several years past we planted a sunflower garden in memory of our transportation coordinator, Jim Swindler who had died of leukemia. During the year after the sunflowers began to bloom, one family visited the garden with their child. Their child had been on Mr. Jim's bus route, and they fondly remembered how kind he was to them when their child refused to get on the bus. He made their first impression so memorable. We forget sometimes the simplest acts of compassion can be remembered for a very long time. This family shared with other families how important this first experience had been for their frightened toddler.
PR: What is the hardest decision the organization has had to make recently?
RM: Trying to assist families and caregivers to navigate through COVID and the agency's requirement for quarantining at times. Children oftentimes regress and it is difficult for everyone. Consistency is so important.
PR: What do you spend most of your time on?
RM: Collaborating with other non-profits, reconnecting with donors seeking donations for our families.  here is such a great need for our families and helping to lighten their load is very rewarding to me. Broadening community awareness and sharing our mission is a priority.
PR: Can you share some historical fun facts about ACH?
RM: ACH started in 1992 with 10 children and four staff, providing treatment in a small classroom of a church and embarking with a vision of possibly doubling our numbers. We have come so far. We have had returning students currently in high school visiting our new facility. The outcomes of so many of the children and their caregivers have been the most rewarding.
PR: What's your favorite thing about ACH?
RM: Knowing every day will be a special one. A relief to some caregivers, a safe place for children to be loved and shown acceptance and to know that we will always be here for them.
PR: What do you look forward to everyday?
RM: Camaraderie among our staff, a selflessness that ignites each other.  The smiles of the children as well as their caregivers. Sharing with each other accomplishments of the smallest achievements.  Being a member of a  village that shares the same mission and goals.
PR: What would you say is considered a misconception regarding ACH?
RM: ACH is not a day care center and so many little lives are changed when they move on.  We require participation from the families/caregivers and work with other therapists to enhance the child's capabilities far beyond preparing them for school.
PR: What would you say is the most influential component of ACH?
RM: ACH truly reshapes the future of the children and families served. We touch the very difficult situations, never once turning a child away. Our dedicated staff work tirelessly to lift the lives of our families in every way possible.
Enrolling your child into preschool establishes a foundation which improves the overall capability of the child moving forward. Unfortunately, 26% of children in the state of South Carolina live in poverty. For those families that do not have the means to enroll their child, A Child's Haven provides three services: Therapeutic Child Care, Individual Therapy and Family Therapy, and Home Visitation. According to the data intake on their website, 95% of families reported they are better prepared with pertinent skills needed to help their child, 96% of caregivers reported they deal with daily challenges more effectively after their involvement with ACH, and 98% of caregivers reported they feel more confident in their parenting abilities.