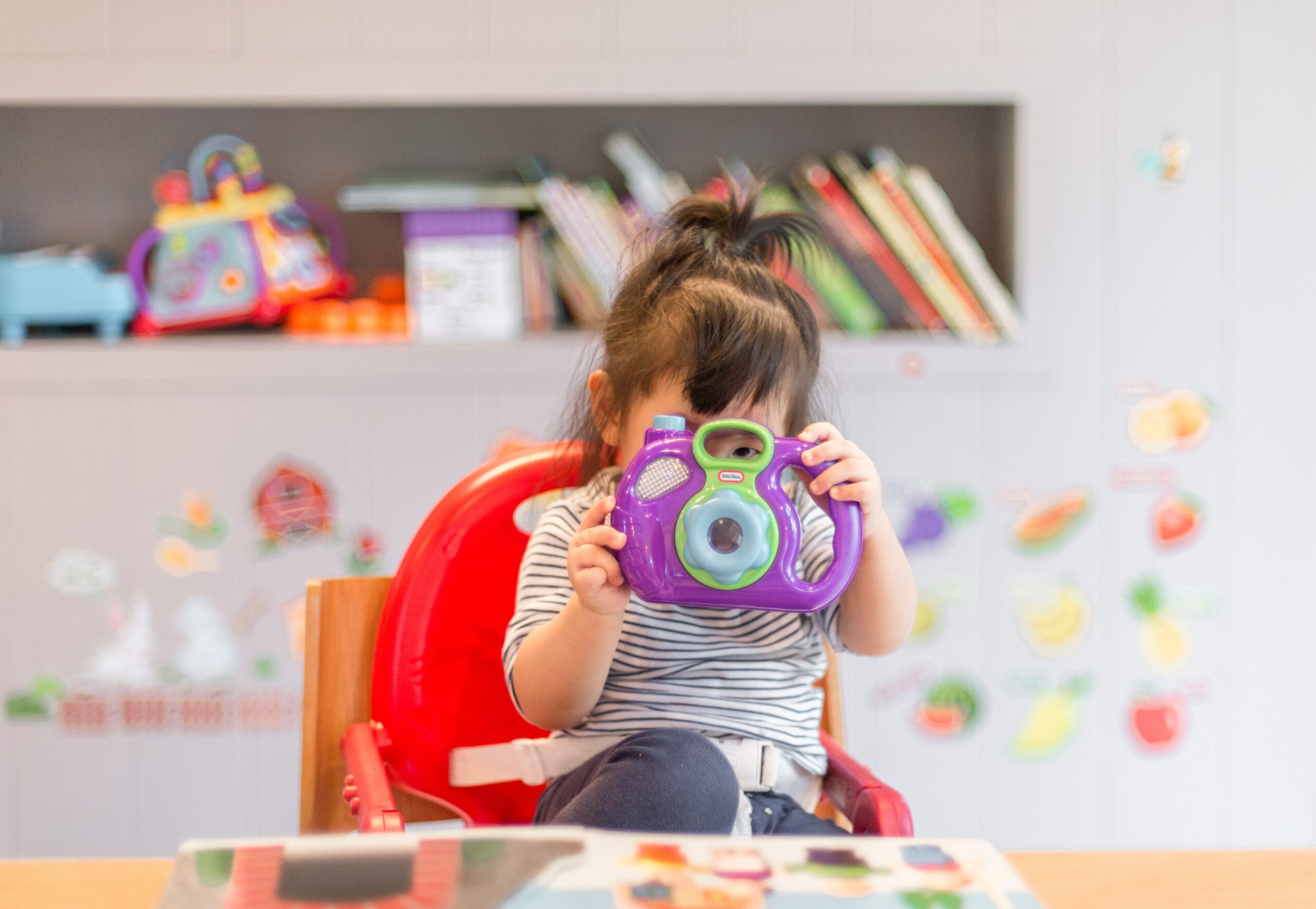 Our partners at A Child's Haven work tirelessly to secure brighter futures for families and their children. Their mission statement reads: "A Child's Haven treats children with developmental delays as a result of limited resources, abuse, or neglect, and provides support and education for their families. "Prime Realty wanted to highlight the staff members at A Child's Haven that were never interested in praise to begin with; which is why we are launching this series featuring staff members at A Child's Haven. Continuing the series, our digital media strategist coordinated an interview with the Office Manager at A Child's Haven, Kristin Hendricks.
Kristin is passionate about helping others which explains her initial career choice into early childhood. During her early childhood career, Kristin's passion for supporting young children grew exponentially which led her to A Child's Haven. She believes A Child's Haven mission aligns with her's: to strengthen families and community. One of Kristin's favorite community activities this time of year is supporting a family for the holidays. Kristin says it best: "This time of year, is very stressful for a lot of parents due to the high emphasis society places on gifts. Empowering a parent with supportive toys, clothes, and even food for their family means a lot to us."
Please continue reading to learn about Kristin Hendricks and her experience as Office Manager at A Child's Haven.
PR: How did you become involved with this organization? How has it grown or changed over time?
KH: A dream of mine for many years has been to work with an organization to help meet the needs of children and their caregivers, especially those in underserved areas where resources are not as readily available.
I found A Child's Haven almost three years ago and fell in love with their mission, which eventually led to employment. I not only work at ACH, but my partner and I sponsor children's birthdays, ACH benefit events, and gifts for an entire family each holiday season. My dream has been fulfilled by being able to join employment and community support!
ACH has grown so much even in the short time I have been here. Our focus has expanded to include caregiver extended work schedules, renovated outdoor areas to include gardening and other experiences, and additional caregiver education programs.
PR: What is your favorite thing about A Child's Haven?
KH: My favorite thing about A Child's Haven is getting to know each of the families enrolled in our program. No matter what past or present experiences people have endured, the common goal for everyone is to live a productive, positive, and healthy life with their children. It is truly powerful to watch people grow because of their choice and commitment to come to A Child's Haven.
PR: Is there a memorable moment during your time at the front desk of ACH that stands out to you?
KH: There are many moments that are memorable that happen in the front lobby. Part of our goal at A Child's Haven is to support all individuals in being themselves and making sure they had the tools that they need to live a fulfilling life. This could mean counseling opportunities, community outreach resources, or even getting care and beauty products from our Parent Store. Holiday seasons are typically stressful for caregivers, especially those who are already struggling financially to meet the basic needs of the children and other adults in their households.
A Child's Haven is so fortunate to have the support from the entire Greater Greenville area to support our families during these seasons. During the winter holiday when our center is closed for an extended period, large corporations, neighborhoods, small groups of friends, and individuals come together during these times to provide a week's worth of food, new jackets for the winter months, new clothes, games, small toys, and even entire Christmases for families who could not enjoy one otherwise. I am the person who sorts and puts together bags for each family and am overwhelmed by the magnitude of donated goods each year. Our village is strong, and we are so grateful.
PR: What do you spend most of your time on during your days at ACH?
KH: My role as Office Manager is to help support different departments when needed and help with daily operations. My days are mostly spent running around campus making sure everyone and everything is running smoothly!
PR: Can you tell me about your favorite way to start the day at ACH, and why you look forward to it?
KH: I look forward to communication. Since I am at the front desk of ACH, I start my day each morning by greeting all our children and families coming into the center.  Establishing trust with children, caregivers, and colleagues is so important to me so I know when someone says "hi", gives me a hug or high-five, or simply looks me in the eyes, we have established that together. THAT is my favorite. I love seeing everyone and trying to have a good laugh each morning to make the day lighter, even if it's raining. Plus, morning hugs are pretty awesome too!