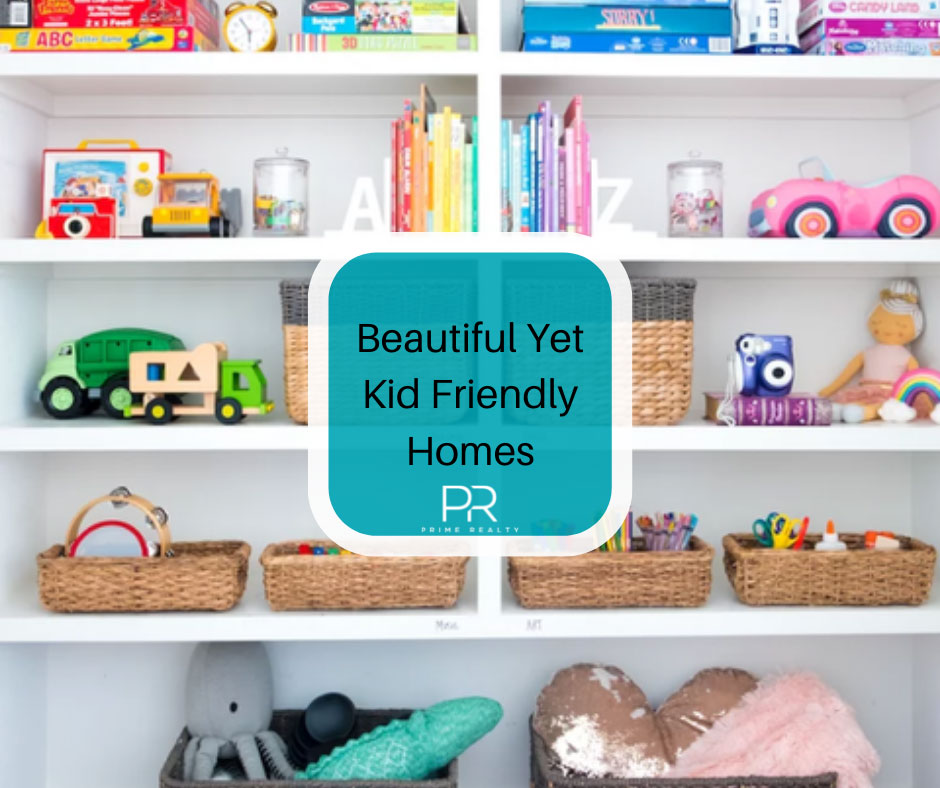 Have you ever been in a home where it's clear that the kids have taken over the space? It's obvious that the home has become more of a playground when it is filled with toys and bright-colored plastic everywhere. Homes like this often sacrifice style for durability or stain-resistance. The good news is that it's possible to create a beautiful living space that incorporates the beauty of a stylish home with the practicality of living with children. Here are a few design tips to help. 
Be Realistic 
You may love the look of crisp white sofas and delicate glass vases, but if you live with kids, opt for more durable choices. Natural fiber furniture in neutrals hide stains while still looking stylish. Look for a sofa with removable cushion covers so you can pop in the wash as needed. When it comes to accent pieces, look for more durable options. Things made of wood, stone, or shatter proof glass make great accessories.   
Less is More 
Create large open spaces in your home. Uncrowded rooms allow fast- moving children to release their excess energy. Giving them room to play allows less opportunity for the kids to be injured by running into tables, chairs, or decorative art.  
Create a "Drop Zone"
Kids will be kids, and kids usually don't come empty handed. Whether it's an actual toy or not, children always come in with more than they left with. Allow for a safe space for them to drop everything like bookbags, shoes, and rock collections and get back to it later. Somewhere out of the main walkway or simply out of sight. If everything is dropped at the same place the moment they walk in the door, there is less opportunity to lose precious items (that one shiny thing, the other shoe, homework, etc.).  
Double Duty Furniture
Look for stylish bins or hidden storage units such as ottomans, where you can quickly toss excess toys when you are expecting company or are just needing a clean and organized space for an hour. The Container Store (Amazon, Target, and Walmart) have some great options for fun and functional organizational tools for your playroom, art room, or "drop zone."  
Create Play Station
s
If there is not space for a dedicated kid playroom, carve out a special place for the kids to play, such as a in the basement, family room, a bonus room, or a corner in the shared family space (kitchen or den/living room). Keep larger playsets and toys there and the kids will see it's a special place just for them. This may keep some of the clutter contained to one area of the home.   
House Rules
Develop some simple rules and adhere to them. Making cleaning a game is always a good way for it to seem less like a punishment and more like part of the normal routine. For example, a good house rule is that toys are gathered and placed into storage units each evening before dinner. Cleaning things up little by little makes it less overwhelming for everyone.  
The most important part is to remember that this is your home! You want it to be livable for YOU!  It's almost impossible to have a picture-perfect home with kids, but by taking a few simple steps, you can merge a kid-friendly environment with a beautiful adult home.