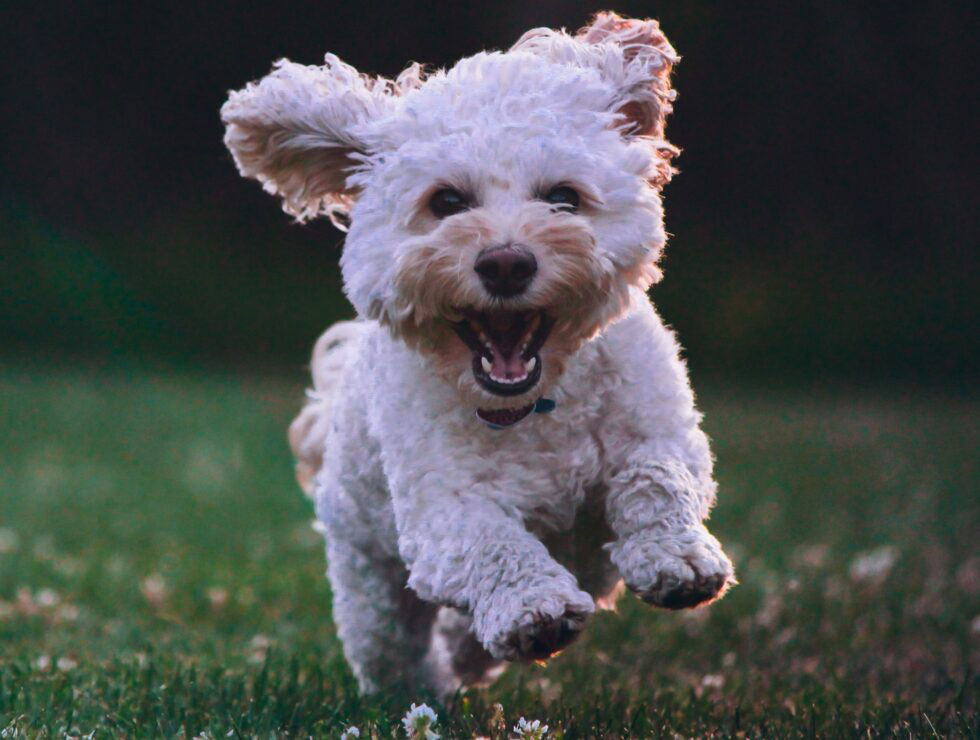 For most dog owners, a dog is often thought of as a family member rather than a pet. So, when a couple or a family goes out, it might feel like something is missing when they can't bring their furry family members with them. However, the Greenville area has plenty of local, dog-friendly spots that would make a great outing for the whole family!
Passerelle Bistro is located in Falls Park and serves casual French cuisine. Perfect for a date, this bistro is generally known for having a romantic atmosphere, friendly servers, and a patio that is great for dogs with wonderful views of Reedy River. The location, affordable prices, and dog-friendliness makes Passerelle Bistro arguably the best French restaurant that Greenville has to offer!
Thomas Creek Brewery is one of the largest breweries in South Carolina and it has been family-owned since 1998. While it primarily deals in handcrafted beers, Thomas Creek also happens to be a great place for lunch, as they serve pizzas and specialty sandwiches alongside their brews. Known for the friendly "brew dogs" owned by the staff and owners, this is a great place for both you and your dog to socialize as you enjoy some locally crafted beer.
The Unleashed Dog Bar has an off-leash dog park for their furry patrons in addition to outdoor seating on a covered patio with fans and heaters, making it the perfect place to socialize any time of the year. Established in 2018 by Kelly Eisenbrown, this is the only dog-friendly bar in Greenville and it offers affordably priced annual or day passes for your dog's admission. With 4.6 stars on Google Reviews and a good selection of drinks to enjoy, it's no surprise that this place is often packed.
Falls Park on the Reedy, loved by tourists and Greenville citizens alike, is a beautiful city park which offers amazing views of the Reedy River and its waterfalls. You can appreciate the beauty of your surroundings from the 345-foot-long Liberty Bridge, which stretches across the park. Leashed dogs are welcome to accompany you in enjoying this peaceful oasis in the middle of Downtown Greenville.
The Barkery Bistro is an upscale grooming spa and pet bakery located near the corner of Augusta and Faris Street. The Barkery is a great place to bring your dog for a special day like their "Gotcha" day or birthday, as they have a variety of decorated birthday bones, "pupcakes," and multi-layer cakes to choose from. Even on a regular day, you can stop by for their everyday items and "Barker's Dozen" specials. The Barkery Bistro is a Greenville staple when it comes to puppy pamper days.
Conestee Dog Park, located closer to Mauldin, is a spacious, off-leash park for your dogs to exercise and socialize. The two areas of the park total in over 44,000 square feet for your dog to run about and make some furry friends. It's also near Lake Conestee Nature Preserve, which has permitted areas for leashed dogs along the nature trail. This dog park is a part of the Conestee Park recreational complex, meaning that if you're going to a baseball game or one of the playgrounds, you can bring your pup with you for their own playtime.
Grateful Brew on Pleasantburg Drive is an artisan cafe by day and a craft beer spot by night. Anytime before 5 p.m., you can stop by and grab a tasty espresso drink. In the evenings, Grateful Brew is the place to go for a selection of fresh, locally crafted beer. While they do not serve their own menu of food, this hangout place hosts local food trucks and welcomes patrons to BYOB- bring your own bites. What could make this place even better? Grateful Brew is always welcome to dogs! The staff is known for really putting the "friendly" in dog-friendly. This place is a favorite of many in Greenville and it could become one of yours as well!
Chicora Alley Fire House in Travelers Rest is loved for its home cooked meals and laid back atmosphere. Its menu is packed with reasonably priced tacos, quesadillas, burgers, and seafood. They even have delicious vegetarian options such as jerk tofu and veggie burritos. Along with its affordable menu and dog-friendly patio seating, Chicora Alley has weekly trivia, live music nights, and a gallery featuring local art and photography for sale.